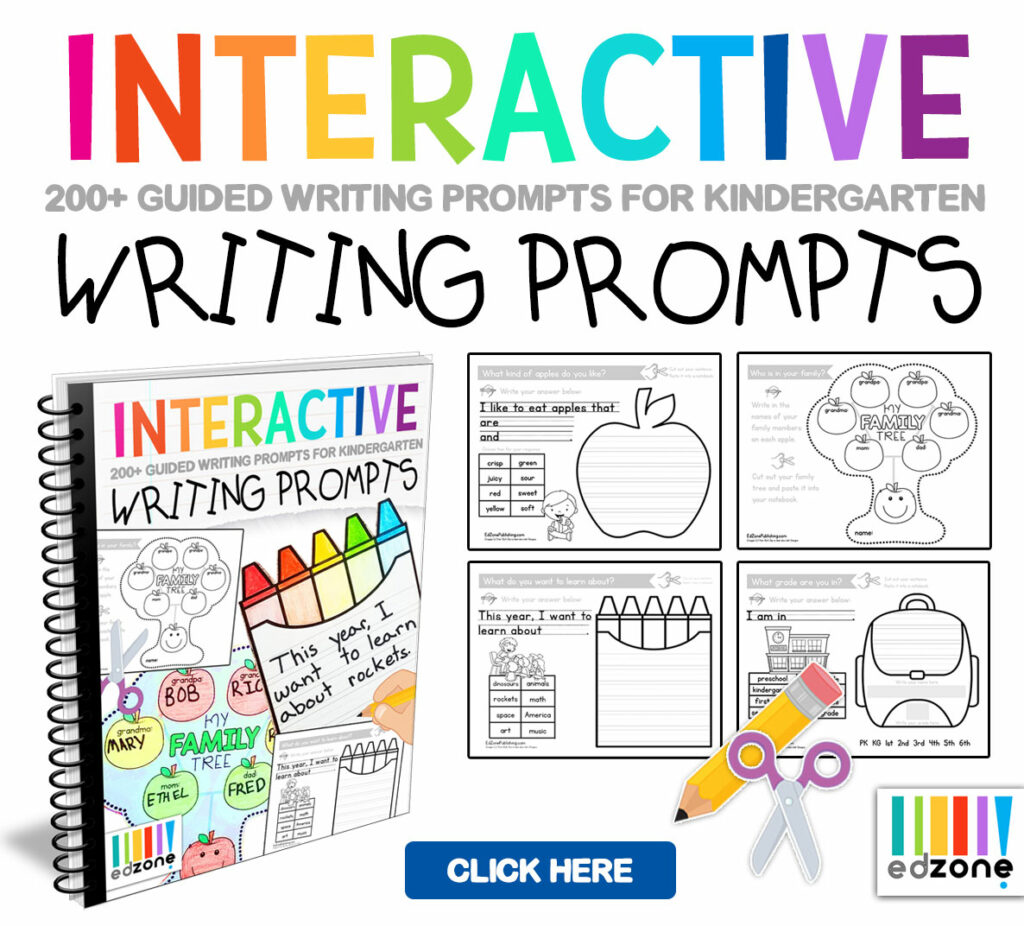 Interactive Picture Writing Prompts
Interactive: Our writing prompts are interactive, meaning students will be doing more than just writing. They will be coloring, cutting, pasting, and even interacting with friends and family members to complete the writing tasks. The writing prompts are all intended to be cut out and placed inside a writer's notebook. The notebook can be used for a portfolio of work for homeschoolers or as a take-home keepsake for families.
Guided Writing Prompts
Guided: Our writing prompts feature easy to follow instructions that will build writing independence in your students. Each sheet includes a fill-in-the-blank style response that serves as a jumping-off point for even the most reluctant of writers. A word bank featuring common responses is provided so students are about to build sentences independently when possible.

Kindergarten Writing Prompts
For each month of the year, we've developed fun, interactive writing prompts that are sure to be a hit with your students. Each month will build upon the previously learned skills from the prior month, so you can rest assured that you'll be developing strong, creative writers with this standards-based curriculum. Here is a look at each individual month: