Sight Word Worksheets & Activity Pages for Preschool and Kindergarten students. Sight words are words that generally cannot be sounded out phonetically, or have a silent letter. These are words children will simply need to memorize by sight through repetition from reading and targeted learning.
We've created some helpful activities and worksheets you can use so that your kindergartner can quickly learn these important words. Here are some Sight Word Freebies you can use with your students. Some of these are previews of what you'll find in our Site Word of the Week Program and some are not. Many of the activities have a hands-on element that is sure to engage your kindergarten students.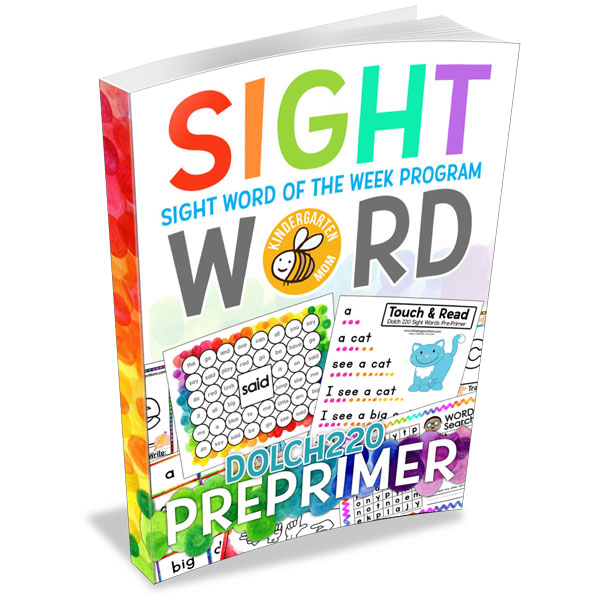 Try our Sight Word of the Week Program for 40-Weeks of Hands-on Fun! Each week covers a single sight word with fun and engaging worksheets, activities, games and hands-on resources. Students will Read, Write, Spell and even (ASL) Sign their Sight Words! Best of all this program is low-prep, print and go! View Sample Pages Here.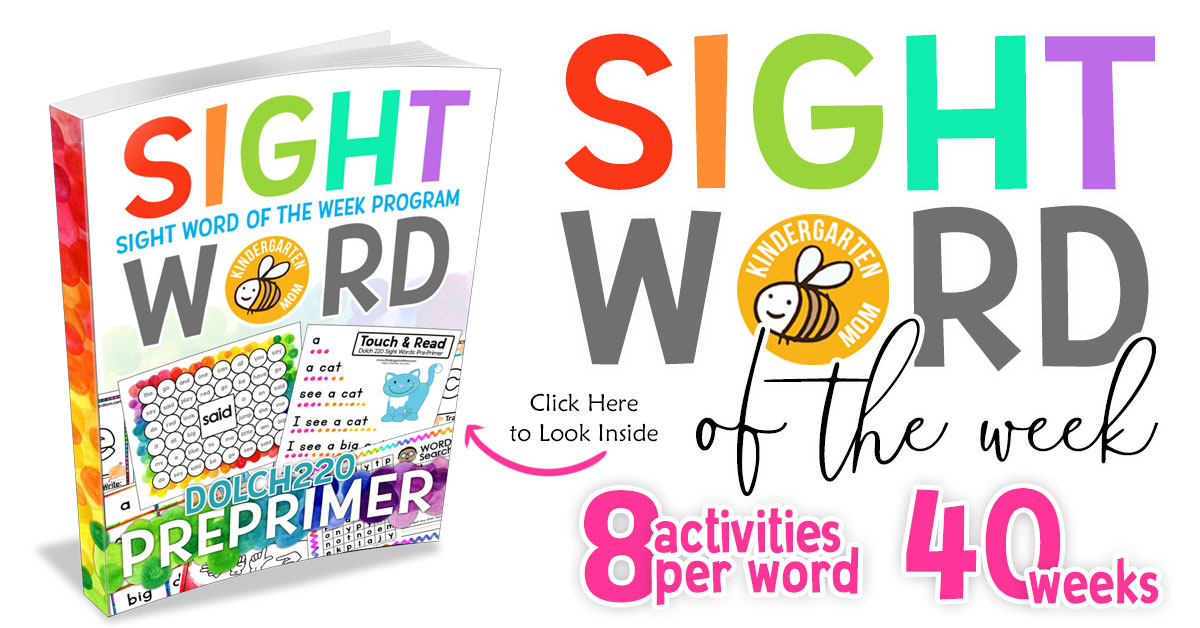 Looking for more? Try our Sight Word of the Week Program Today!