Learning about butterflies might be my student's favorite lesson of the entire year.  Butterflies are not only beautiful, but they partake in such dramatic developmental transitions during that students can't help but be engaged.  Every year we order caterpillars for our live butterfly garden so children can see the magic happen right before their eyes.  It is so much fun to watch the caterpillars as they spin their cocoons, and then later when they emerge as adult butterflies.  My kiddos release them in our yard and we've seen the same painted lady butterflies return in subsequent years, which has led to many thoughtful discussions.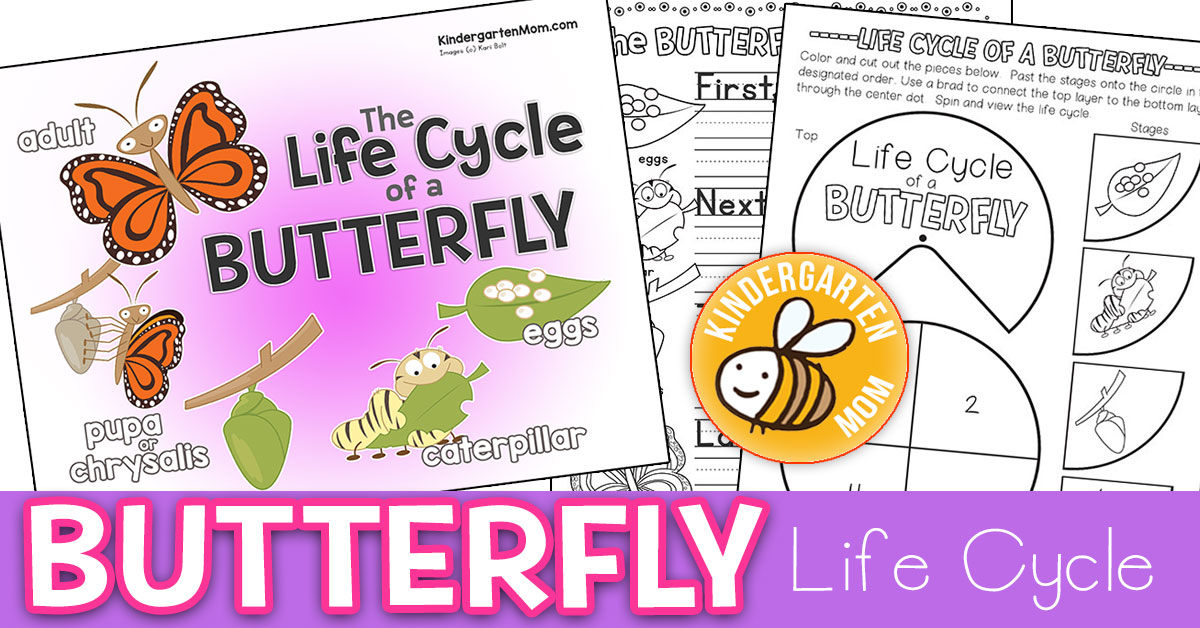 Life Cycle of a Butterfly Chart
This beautiful full color illustration shows the life cycle of a butterfly, from egg to adult. This chart looks beautiful hanging in your classroom and is a great reference for the butterfly worksheets and activities below.
Butterly Life Cycle Minibook
This is a free printable butterfly life cycle minibook for students to color, cut out and assemble. Each piece of the pie shows a different stage in the butterfly life cycle.
Butterfly Life Cycle Writing Prompt
This is a free printable writing worksheet for beginning writers. The page features the different stages of the butterfly life cycle and prompts students to write sentences with sequencing transitions.
5 live baby caterpillars and nutritious food
Butterfly habitat measuring 12 inches tall and 6 inches wide
Deluxe Chrysalis station
3D butterfly stickers and butterfly wind-up
New! butterfly feeding kit