Phonics and spelling has never been so fun! This is a great way to get your children building words from letter tiles. Each worksheet has everything you need for scissor practice, word family phonics, spelling and handwriting! Print out a set and your children will be making words in no time. You might consider cutting the letters for younger children.
If you're not familiar with the ins and outs of "Making Words", here are the basics. Making words is a great way to teach phonics and spelling. In these lessons, students incorporate cutting skills, writing skills and manipulation of letters, a total work-out if you will.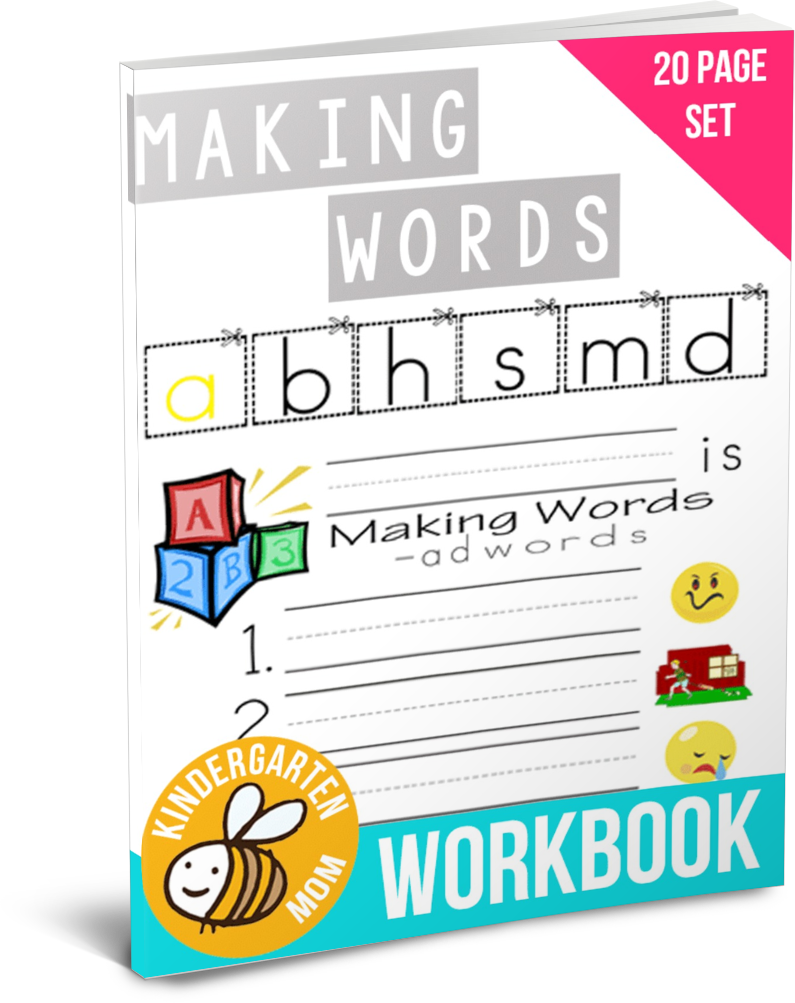 For the first lesson, the -at family, students will cut out letters. Then you will direct them step by step to create a new word. The conversation would go something like this:

Teacher:  We are going to make some words in the -at family! Lets begin by taking two letters to make the word aaaat. Can you hear the sounds?  Take the letters to make at. Now write the word at on line number 1. You will then have them add and take away beginning sounds  to make new words. In this first lesson there are two extra blanks. Your child can see if they can think of more words to add to the -at family.