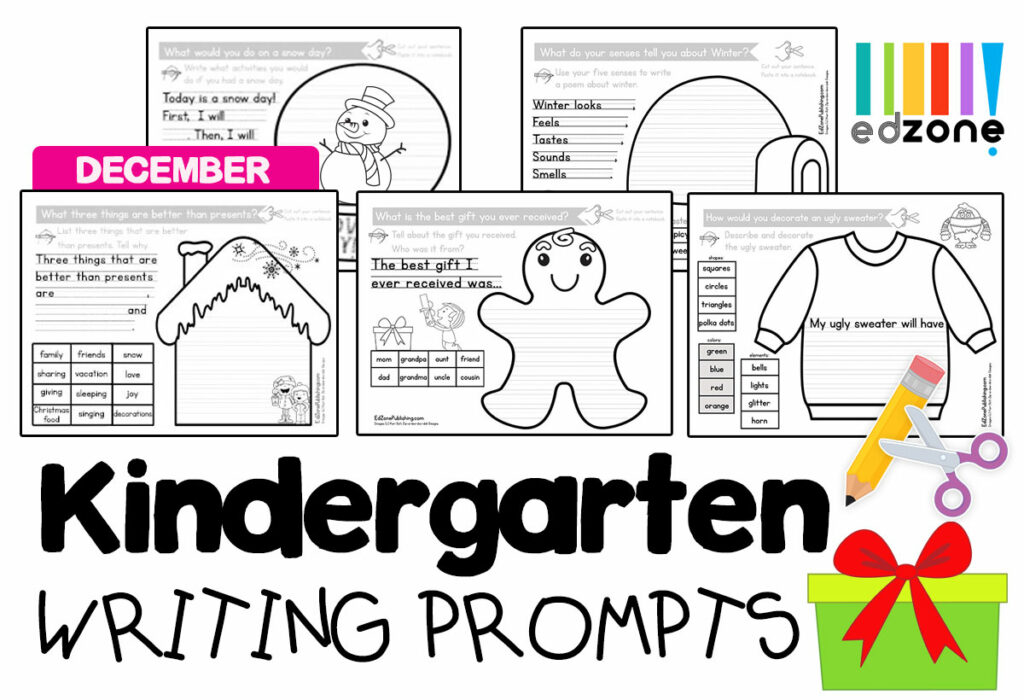 Whether you take a break during the holidays or push on through business as usual, you'll appreciate these no-prep writing prompts for kindergarten. With 20 unique activity pages, these guided-writing prompts are just right for your early writers to build their skills. We offer this December Writing Prompts Pack separately, or as part of our year-long Interactive Writing Prompt Bundle.
Winter Writing Prompts for Kindergarten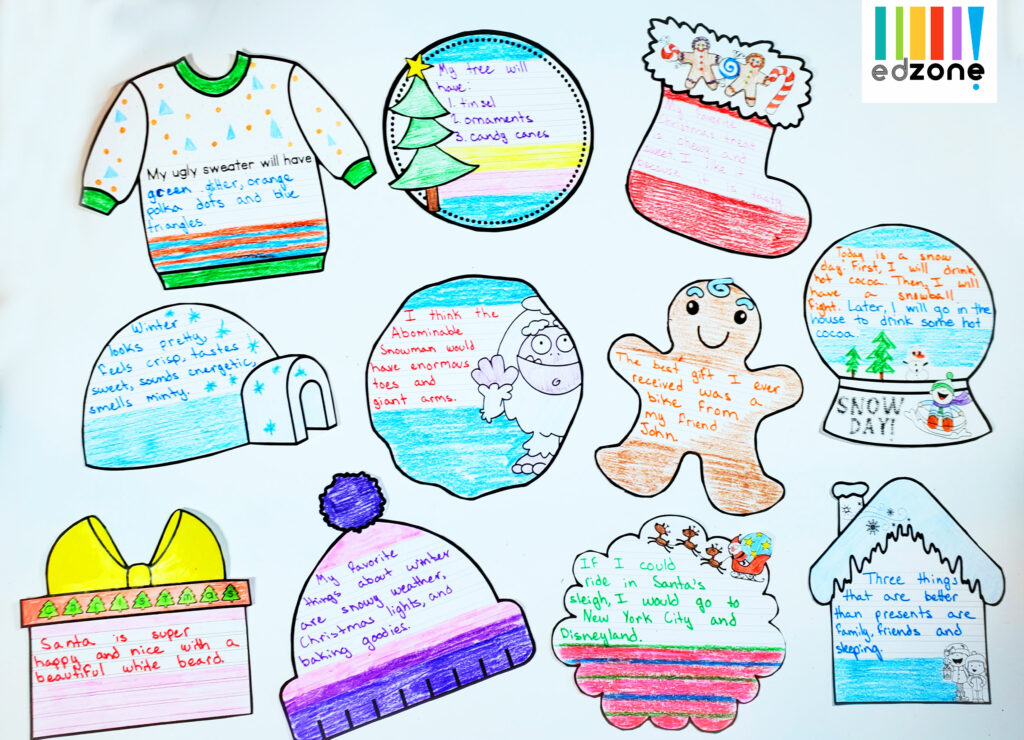 Our December Writing Prompts for Kindergarten cover a variety of fun holiday and winter topics:
Winter Weather Writing Prompts
Abominable Snowman Writing Prompts
Hibernating Animals Writing Prompts
Ugly Sweater Writing Prompts
Gingerbread Man Writing Prompts
Christmas Writing Prompts
Abominable Snowman Writing Prompts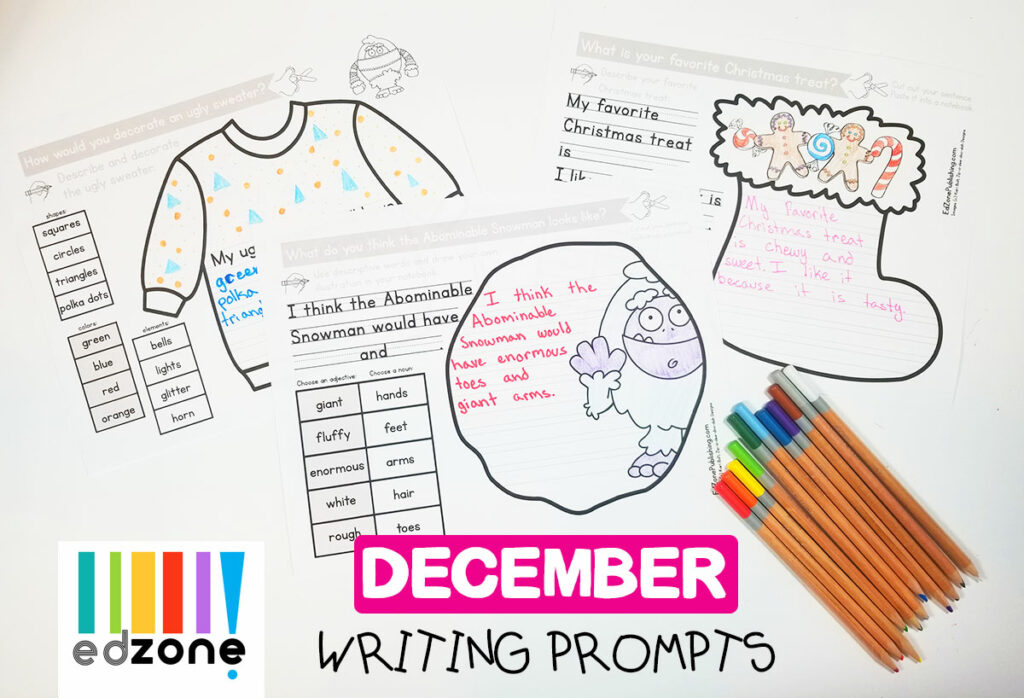 If this is your first time using our Interactive Kindergarten Writing Prompts then you are in for a treat! Each activity sheet will guide your student with a question and a response. Word banks are provided for common responses, and students are asked to write their answers on the pictures .
Ugly Sweater Writing Prompts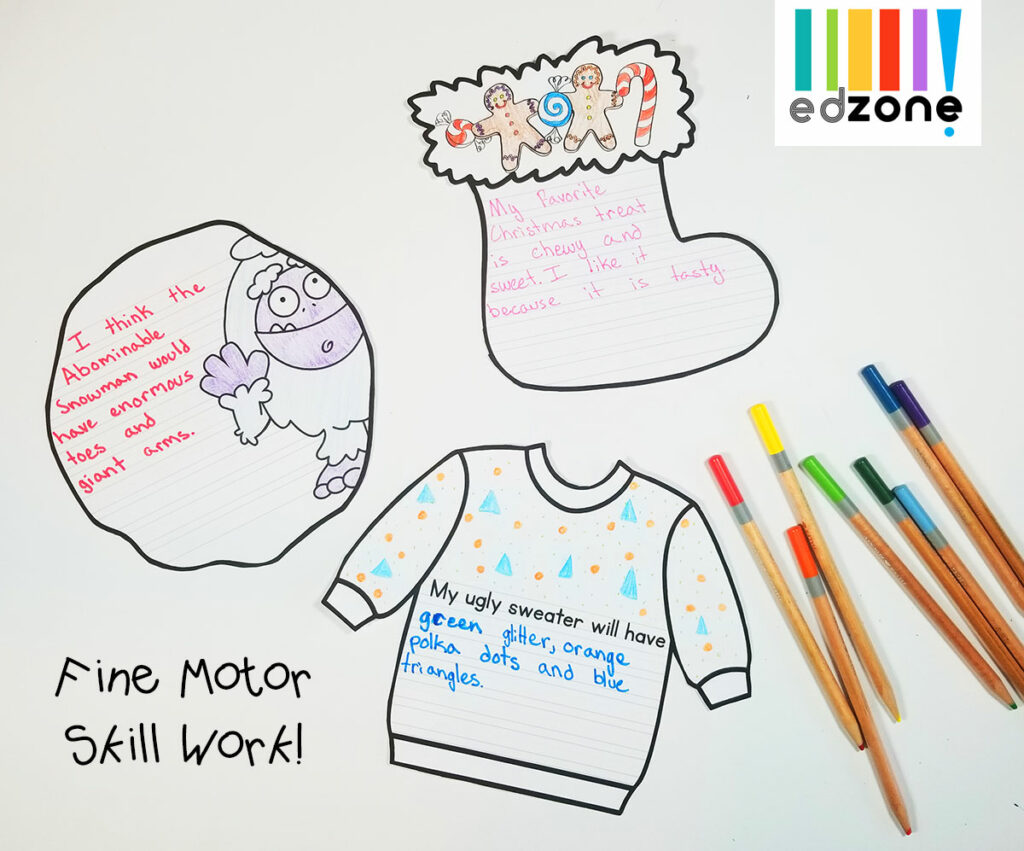 Each Picture Writing Prompt can be cut out on the thick black outlines and pasted into a writer's notebook. We suggest using a spiral notebook where students can glue each prompt to a new page. Once complete, the notebook can serve as a keepsake or a writer's portfolio of work to show growth over the year.
Christmas Writing Prompts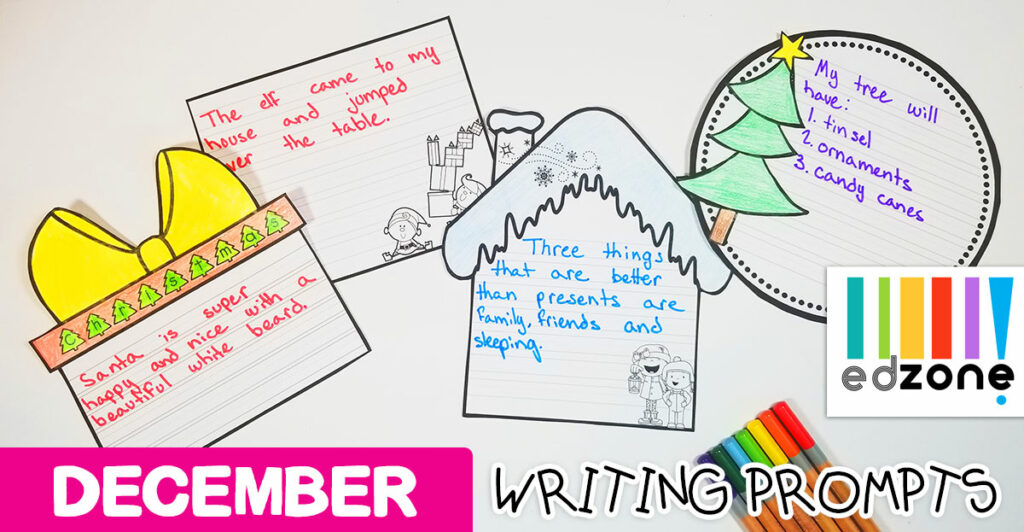 In our December Writing Prompt Pack, we include lots of unique writing opportunities. You'll find students working on creative fiction, poetry, sequencing, lists, research/reports, expository, and so much more!
Snowy Weather Writing Prompts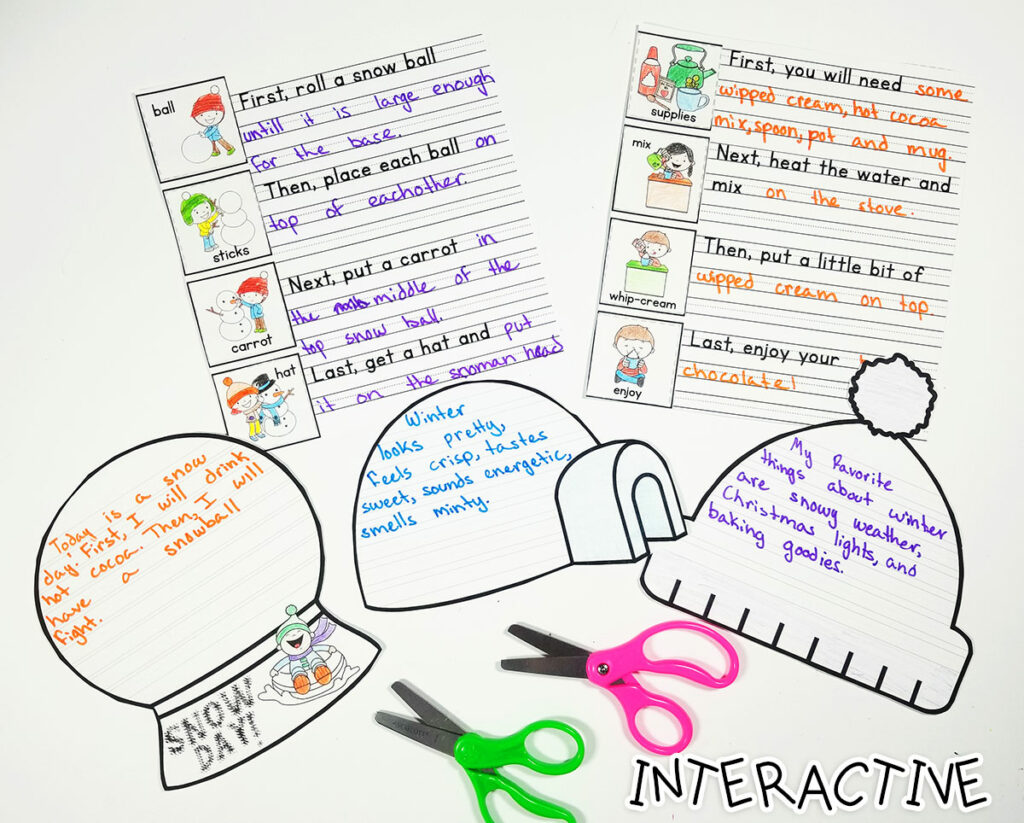 Each day your students will be working on their fine motor skills as well! If you're using these writing prompts in a classroom setting, try pasting the writing samples next to a winter art project for a classroom display!
Picture Writing Prompts for Kids!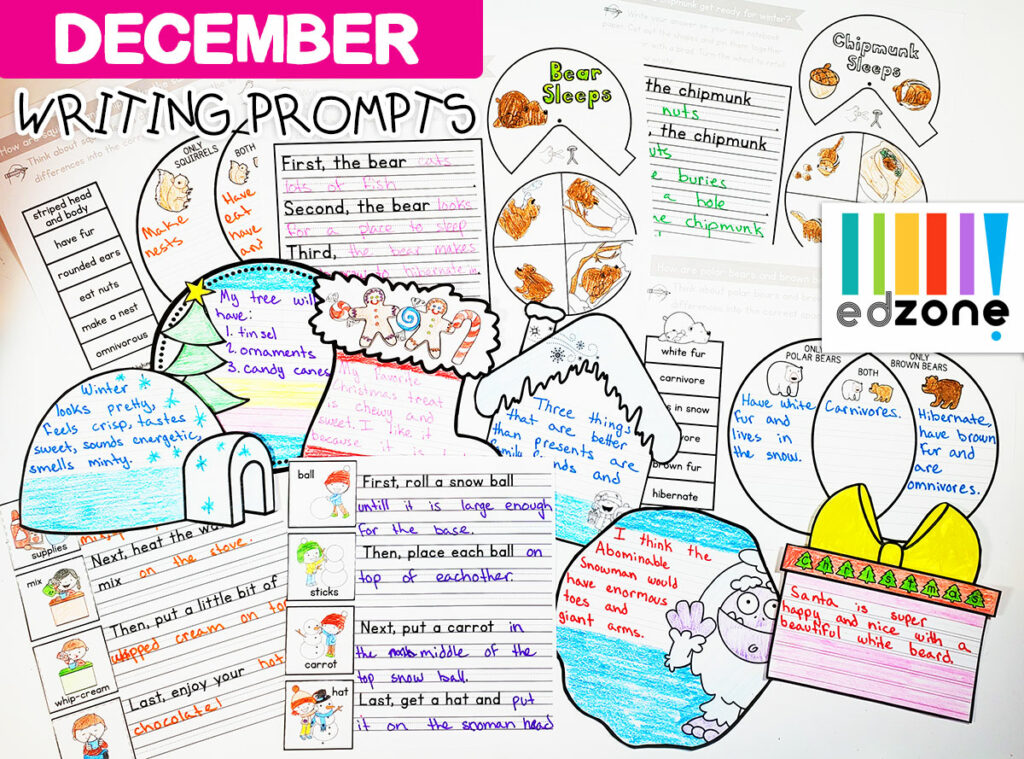 Students and teachers all over the world LOVE our writing sets! They are interactive, while slowly building key skills over the scope of the curriculum. The entire year-long bundle will provide you with everything you need to cover writing during the kindergarten year.