Free kindergarten addition worksheets for students learning basic math skills. Our free printable addition activities help you hit important kindergarten math standards while having fun! You'll find a fun variety of addition worksheets for kindergarten!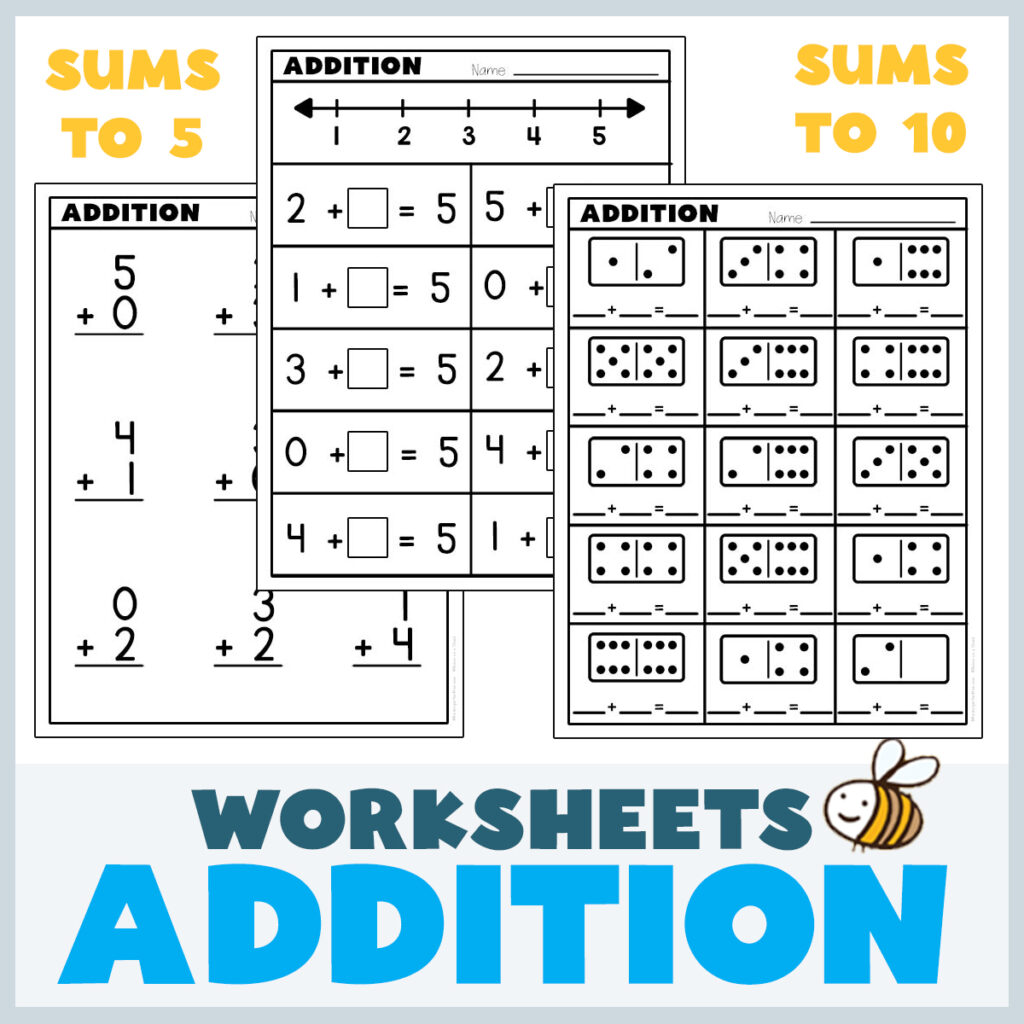 Free Kindergarten Addition Worksheet for learning sums to 5 and sums to 10. Kindergarten students will learn addition sentences, addition number lines, ten frames, missing numbers, vertical and horizontal addition equations and more!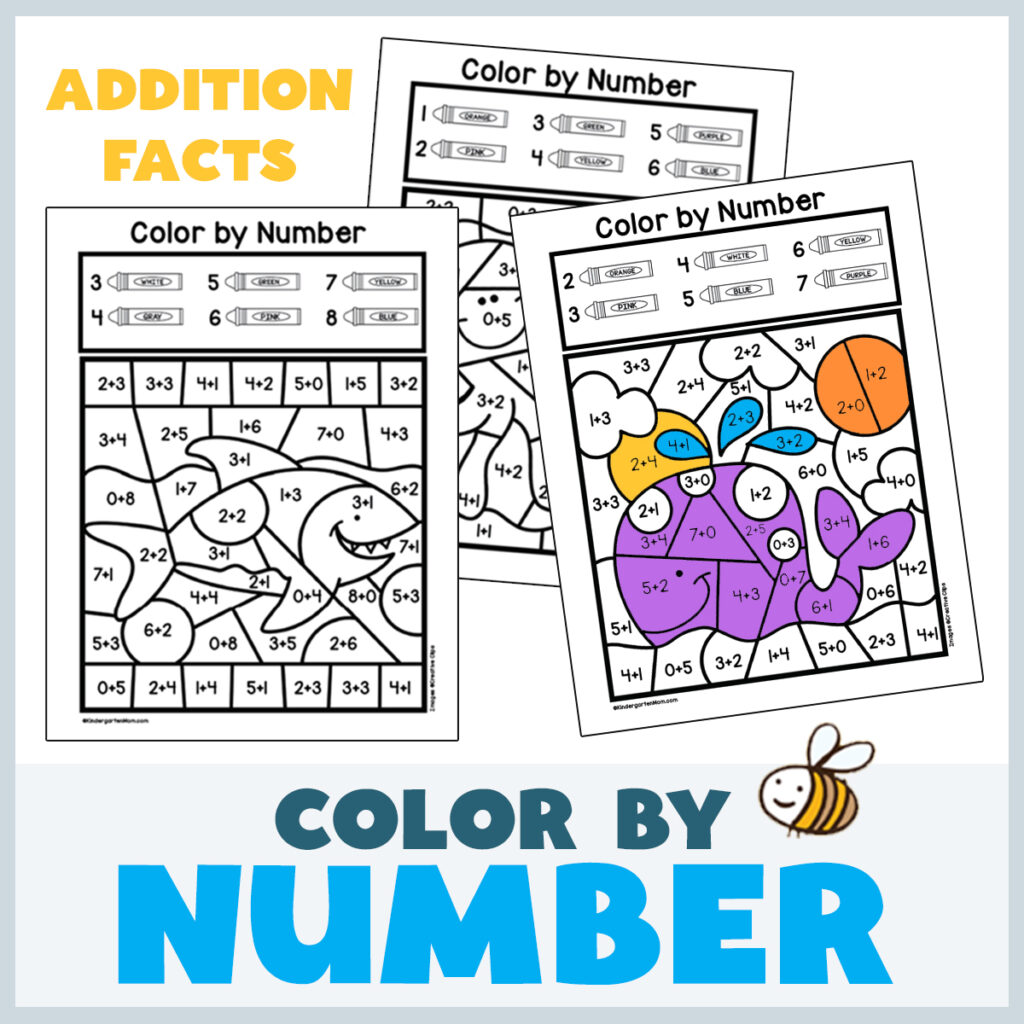 Fun, free color by number worksheets to help your student practice single- and double-digit addition math facts (without regrouping). Designed for kindergarten and first grade.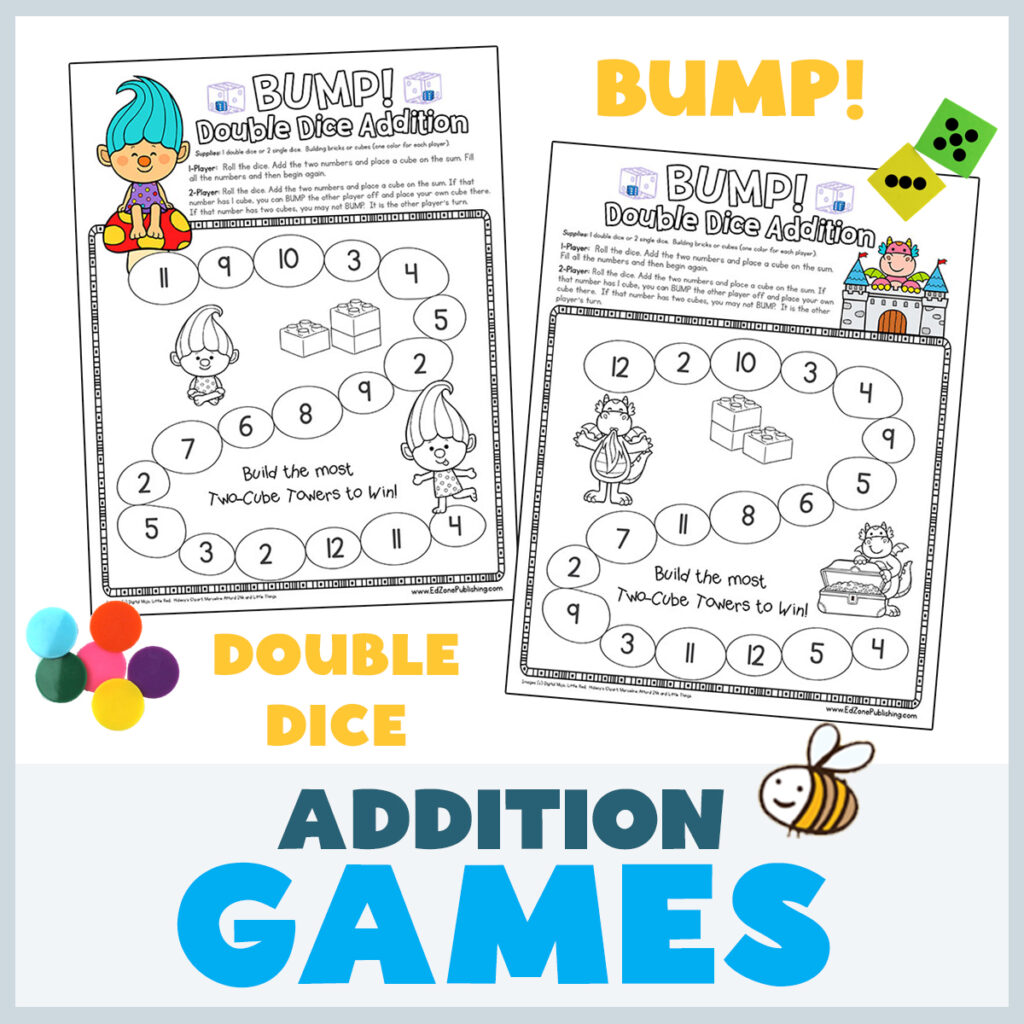 Free printable addition games for kindergarten! Students work on simple equations with a little hands-on fun! Each game requires double dice (or two dice) as well as a set of counters. These are great for your kindergarten math learning centers.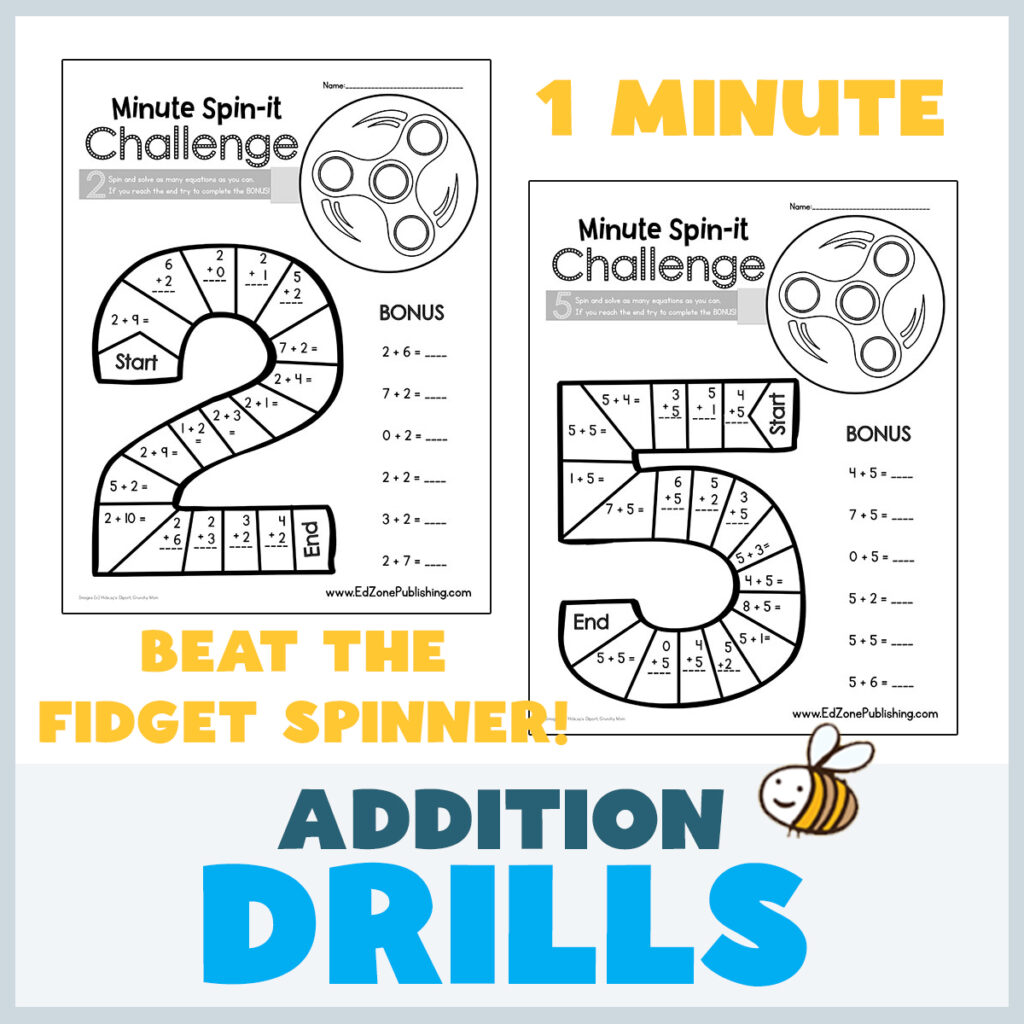 Students race to beat the fidget spinner with these free printable kindergarten addition drill worksheets. These free printables are great for speeding up mental math calculations while having fun!