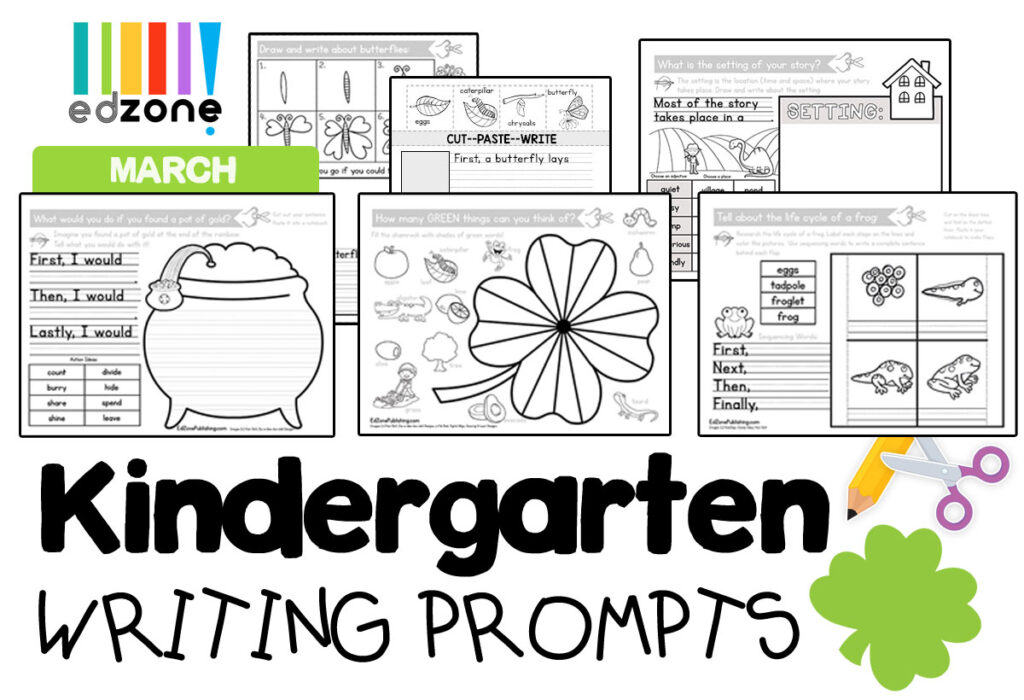 March is a great time to build writing skills with your kindergarten students! If you haven't focused too much on writing over the year, it's not too late to start! We've put together some fantastic, interactive writing prompts for March! Our March themes include; Read Across America, St. Patrick's Day, Butterflies, Frogs & Toads.

Interactive Writing Prompts for Kindergarten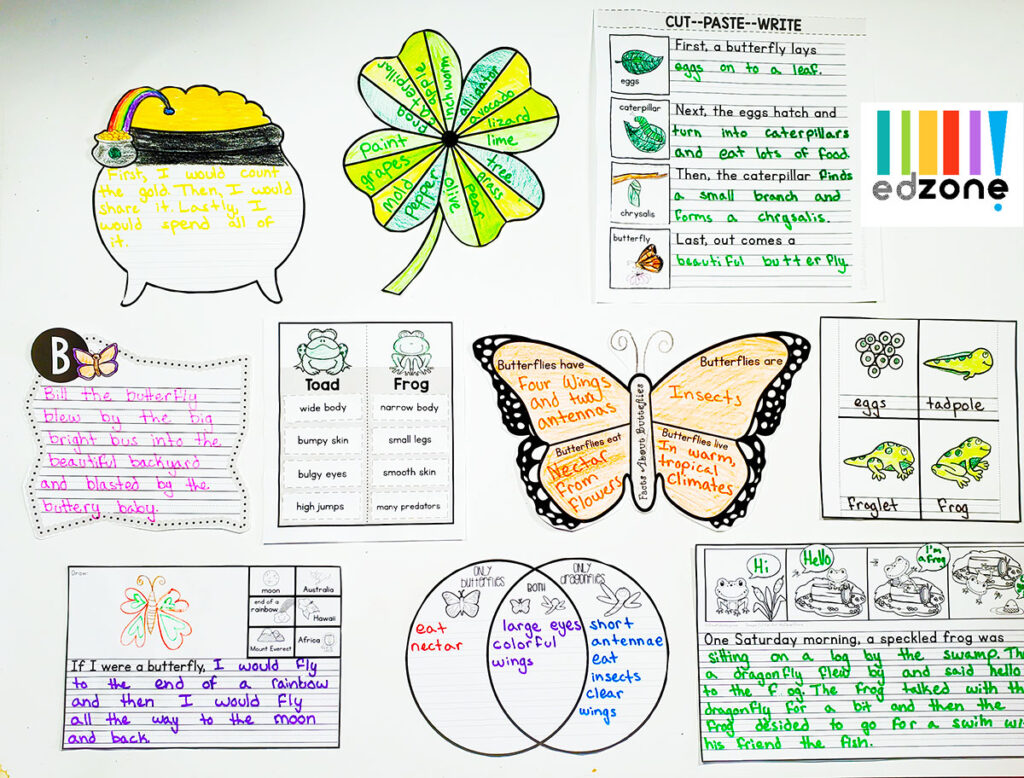 Our kindergarten writing prompts feature opportunities to build key writing skills with your kindergarten students. With this March activity pack your students will work on life cycle science, comparisons, research, creative writing, poetry (Alliteration), and even a book report! Your classroom will hit key standards while keeping your students engaged!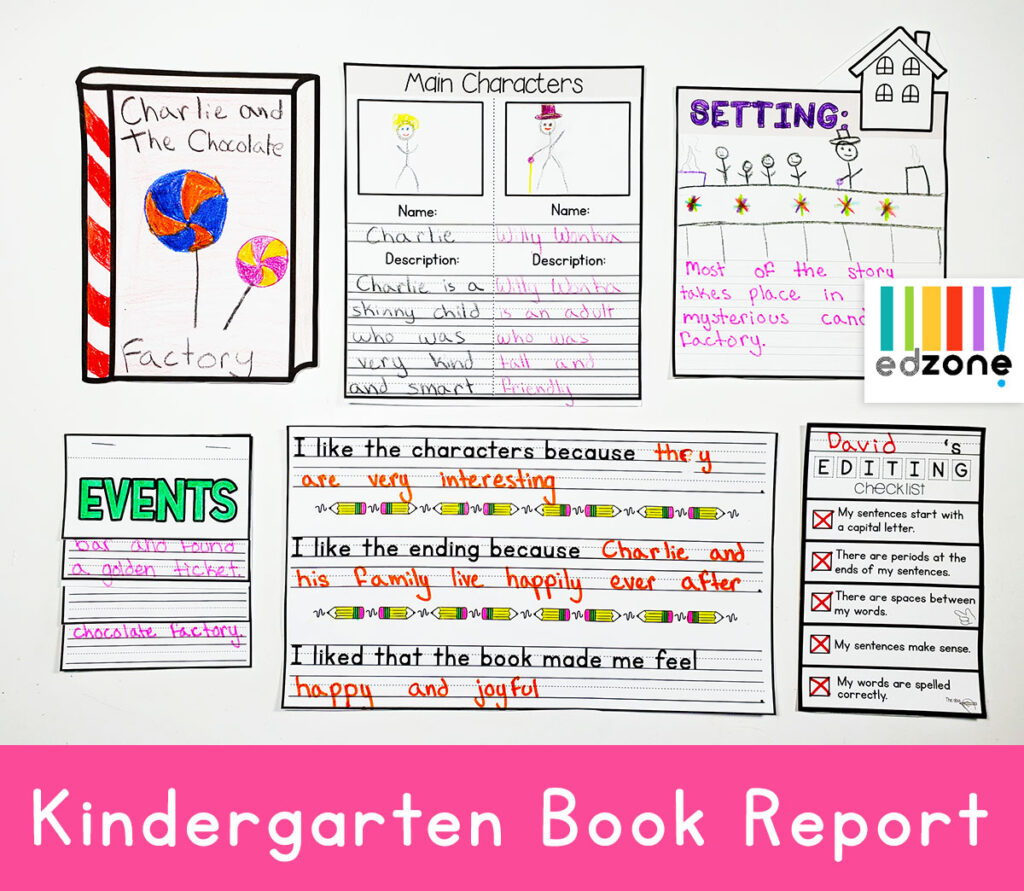 Kindergarten Book Report Printables
Students work on their very first book report with this series of kindergarten writing prompts. This simple book report is completed over an entire week, with students adding different elements each day. The first day, students will choose their book, design a new cover illustration, determine the type of book, and learn how to find the title and author. Throughout the week students will describe the characters, the setting, and list the events. Finally, students will be asked about their opinion of the book, and which parts they enjoyed. As students are asked to choose their favorite book for the report, this first book report is perfect for Read Across America themes in March.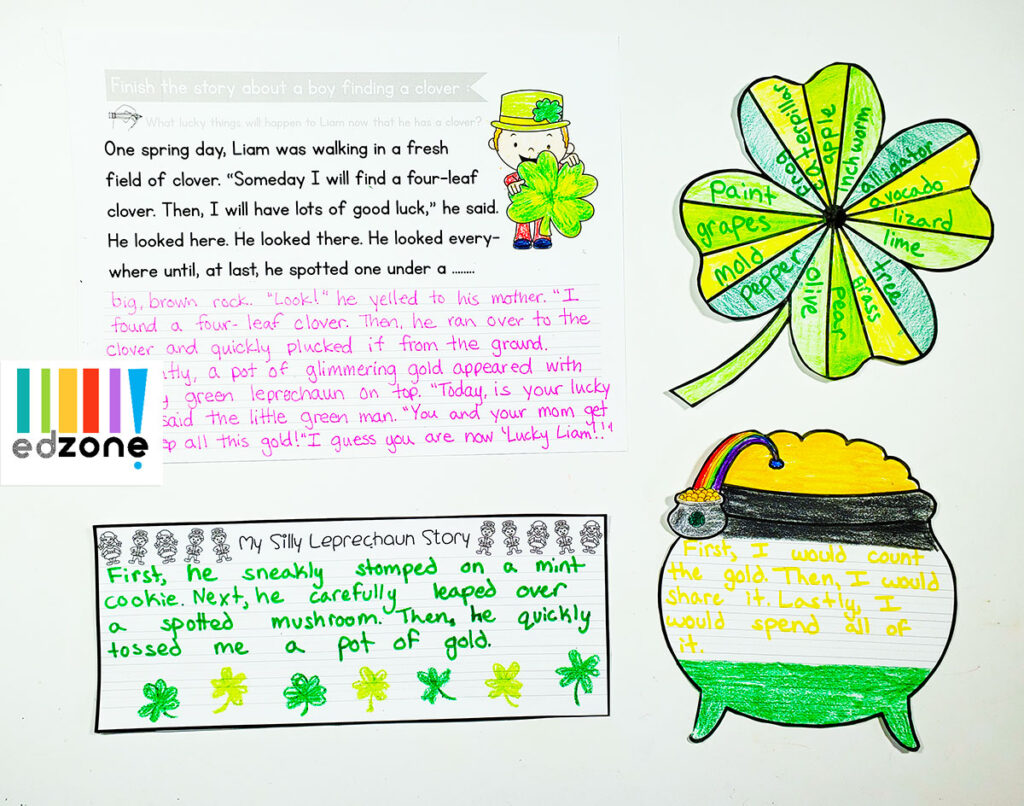 St. Patrick's Day Writing Prompts for Kindergarten
We've included lots of lucky leprechaun fun in our March writing prompts! Students start the week by making a list of everything they can think of that is green, and write a silly leprechaun story by choosing to match verbs and adverbs. Next, students put their creative writing skills to the test by deciding what they would do if they found a pot of gold at the end of the rainbow. Then, students complete the story of Liam the lucky by deciding what happens after he finds a four-leaf clover. Finally, students create an Alliteration by writing about a Lucky Leprechaun.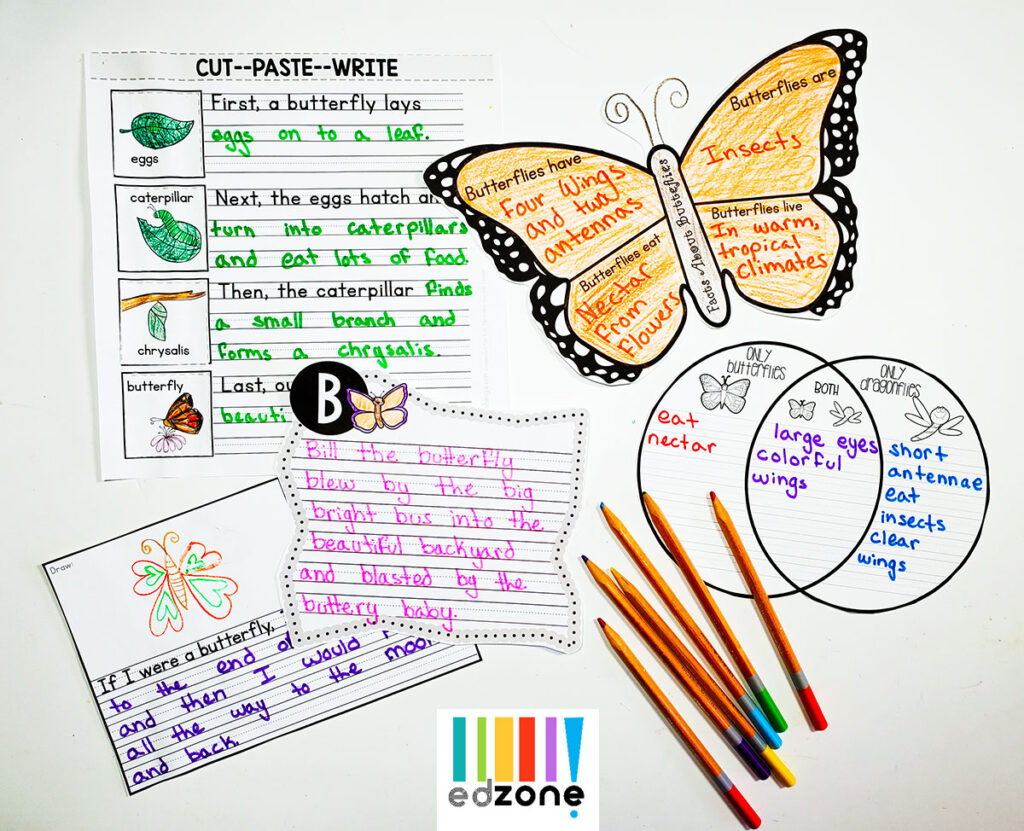 Butterfly Life Cycle Writing Prompts
For our third week in March, students will be learning and writing all about butterflies! We've designed some fantastic research activity pages your students can use to collect and organize their facts about butterflies, including the butterfly life-cycle. Students learn to draw a butterfly, and finish a creative writing prompt. Students build their writing skills by completing another alliteration to finish out the week.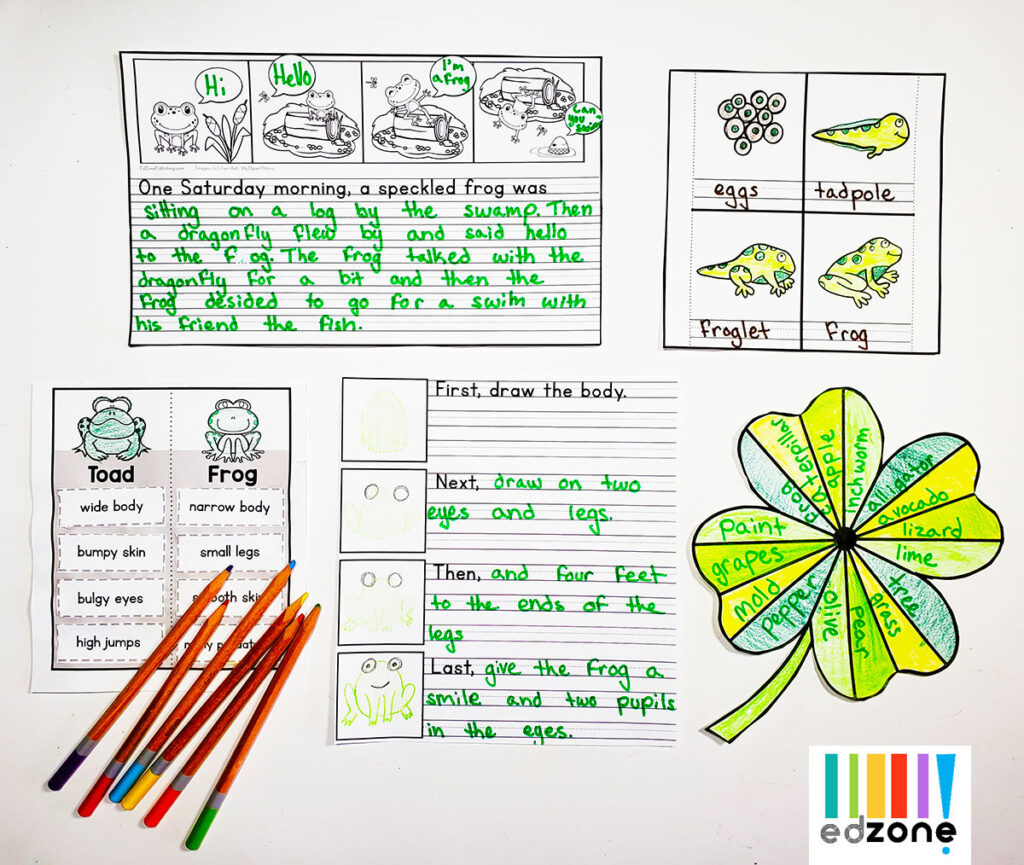 Frogs & Toads Writing Prompts
For our final week of March writing prompts we've chosen a fun theme of Frogs and Toads! Your kindergarten students will enjoy these simple research reports to highlight the differences between these two amphibians. Students write about the frog life cycle, and we've added a little fun creative writing with a Fun Froggy Comic Strip for students to complete. To finish out the month, students learn about editing skills and take the time to analyze a previous writing sample to practice their editing skills.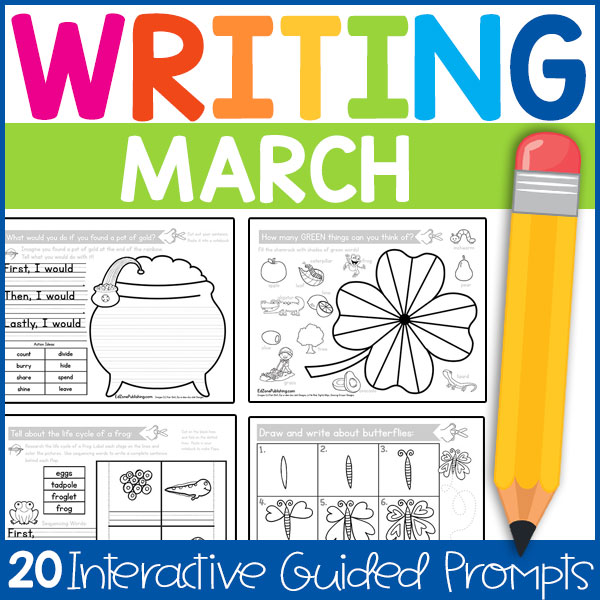 These interactive guided writing prompts are simple and engaging for your beginning writers. With no-prep required these daily writing exercises will give your students thematic writing activities for every day in March.
How to Use:
Each writing prompt is designed to allow students to complete the activity independently. Students are asked a simple question and then given a writing template to follow in order to answer the question. The word bank contains any words the student might need to personalize the response. Students copy and write their answers on the shaped writing templates. Then, students cut out their writing and glue it inside their composition notebook.
What's Included:
This pack includes 20 interactive writing prompts for beginning writers. It is recommended that students keep all of their writing samples in their own notebook. This will serve as a keepsake and a portfolio of work.
March Topics:
Read Across America (My First Book Report)
St. Patrick's Day
Butterflies & Dragonflies
Frogs & Toads