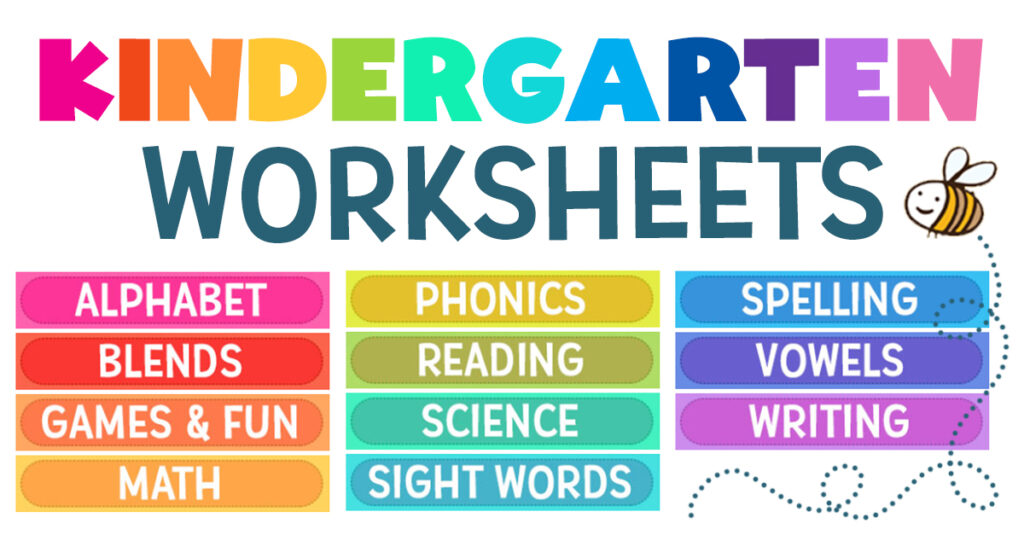 Free Kindergarten Worksheets
Free Kindergarten Worksheets for all subjects! You'll love our free printable kindergarten math worksheets, sight word worksheets, phonics worksheets, science worksheets, writing worksheets, spelling worksheets because they are filled with hands-on fun! Use our PDF printables, activities, and games to help you teach kindergarten at home or in the classroom.
Free Kindergarten Math worksheets and printables. Students work on addition, subtraction, numbers, number recognition, skip counting, comparing, graphing, ten frames, tally marks, number lines, shapes and more!
Free printable sight word lists, flashcards, worksheets, games, activity pages and more! These free preschool and kindergarten sight word PDF printable are based on the Dolch 220 sight word list.
Free printable kindergarten phonics activities, worksheets, handwriting pages, mini-books, and more! Your students will learn over 30 word families with our free kindergarten reading printables.
Kindergarten Alphabet Worksheets and printables for kindergarten skills and standards. Your students will work on letter recognition, letter order, ASL, beginning letter sounds, phonics, handwriting, and more.
Learning how to write a sentence is an important skill to hit during the kindergarten year! We've created fun and free kindergarten writing prompt exercises for learning capitalization, punctuation, strong sentences, and more!
Free kindergarten spelling worksheets, spelling lists, activities, and more. Your students can build their own spelling journal for simple writing references.
Free printable kindergarten science worksheets for kindergarten. Students will learn insect life cycles, recycling & composting with our free science printables.