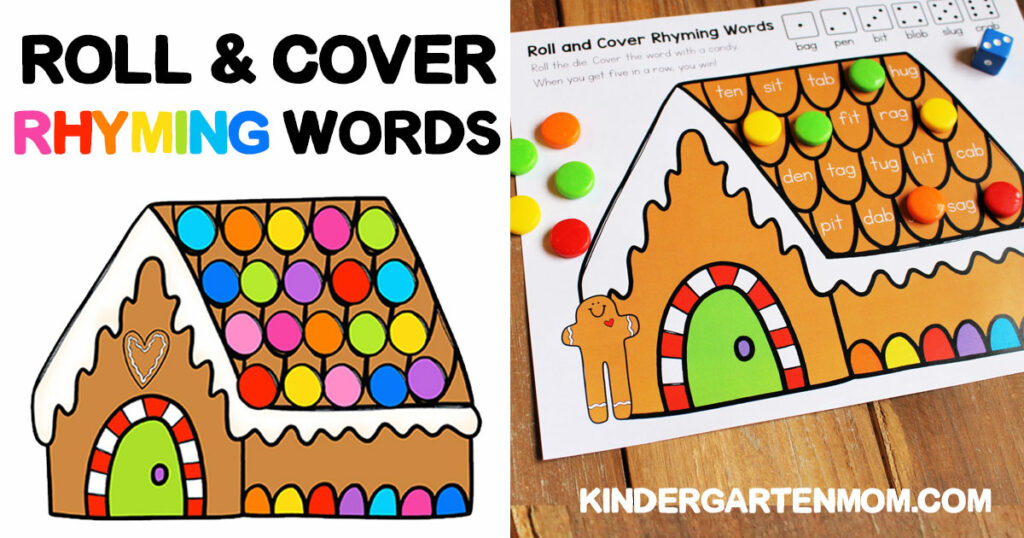 Teaching children how to recognize rhyming words is an important step in the journey to reading. Beyond understanding similarities of word-families, young students should be able to identify words that rhyme based on the ending sounds they hear as they say the words aloud. If your students are working on rhyming words, then we've got some great review games to help solidify their skills.
Rhyming File Folder Games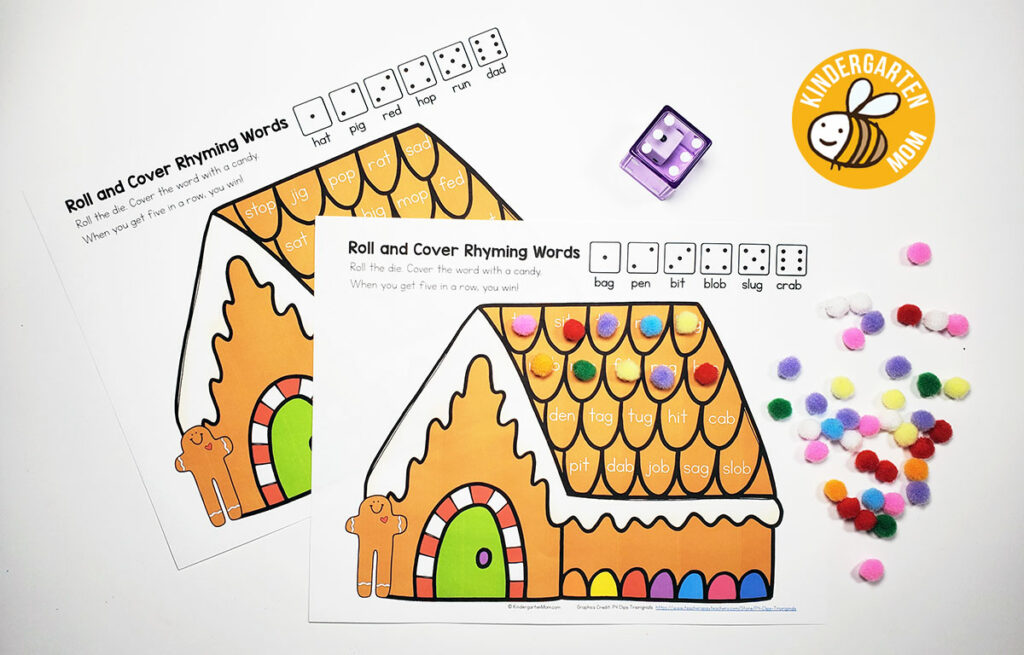 File Folder Games are games that are easily contained to a manilla file folder….making them easy to store and transport for teachers, tutors, and homeschooling families. This set of Roll and Cover Rhyming games will provide you with 5 unique gingerbread house game mats, each with six rhyming word families for students to practice their rhyming skills.
Rhyming Learning Centers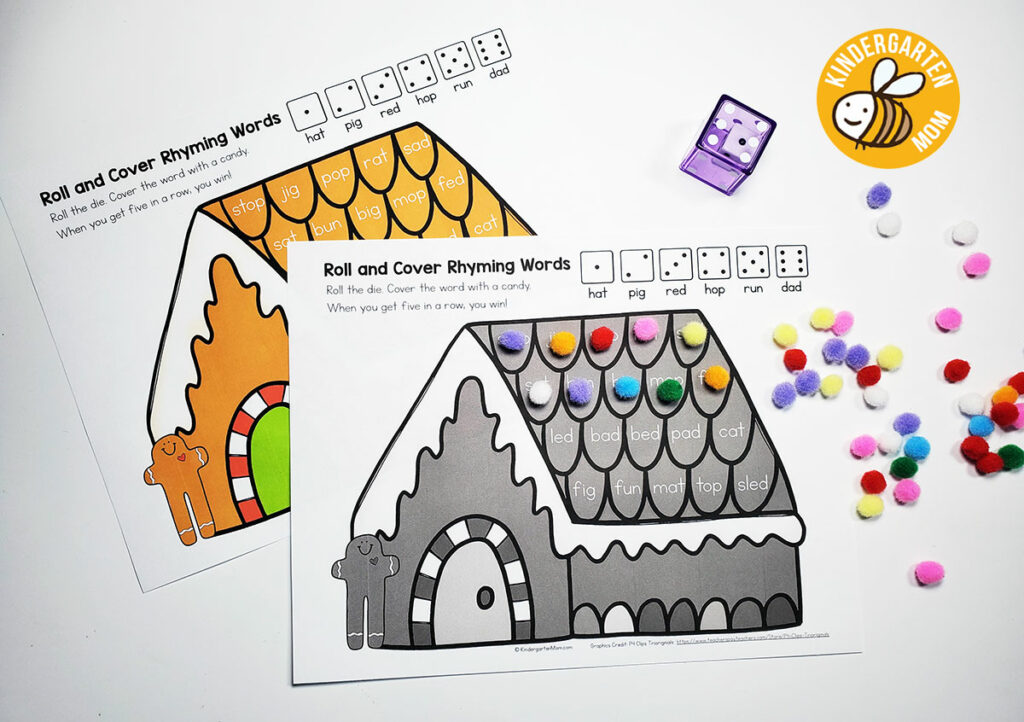 You don't have to store the games in a file folder. In fact, you can simply print out the games one at a time and use them as a learning center activity. You can even print this set in black and white or greyscale and it will still look nice, so don't worry if you'd rather not use your color ink.
How to Play:
Students roll a single die and read the word associated with that number. Next, the student will find a rhyming word on the gingerbread house and cover it with a playing piece. We recommend using gumdrops, Spree, red-hots, peppermints, or mini-poms to add a little holiday fun. Once the roof of the gingerbread house is covered the game is over. This is a great single-player game, or you can easily turn it into a multi-player game by announcing that the person to place a cover over the last word wins the game.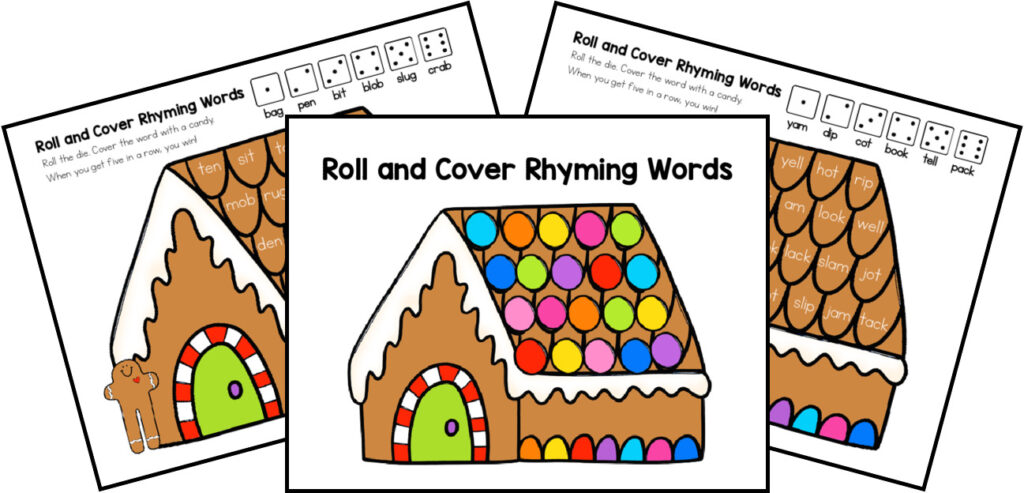 Print this free rhyming word game for use with your students today!
Roll & Cover Sight Words: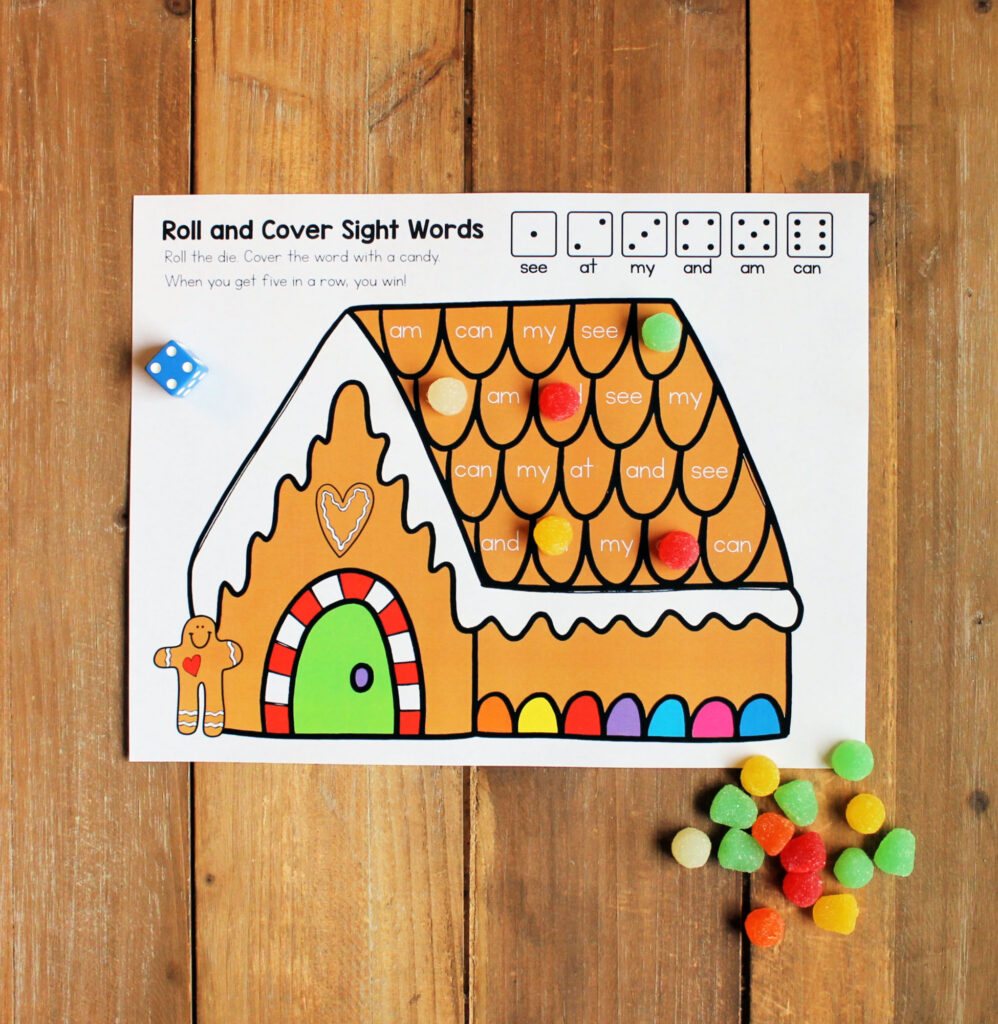 This game is a HIT with students, so we have a second version of this game that will cover key sight words. Roll & Cover Sight Words gives your students extra practice reading 30 common sight words.
Learn to R.E.A.D. with Kindergarten Mom!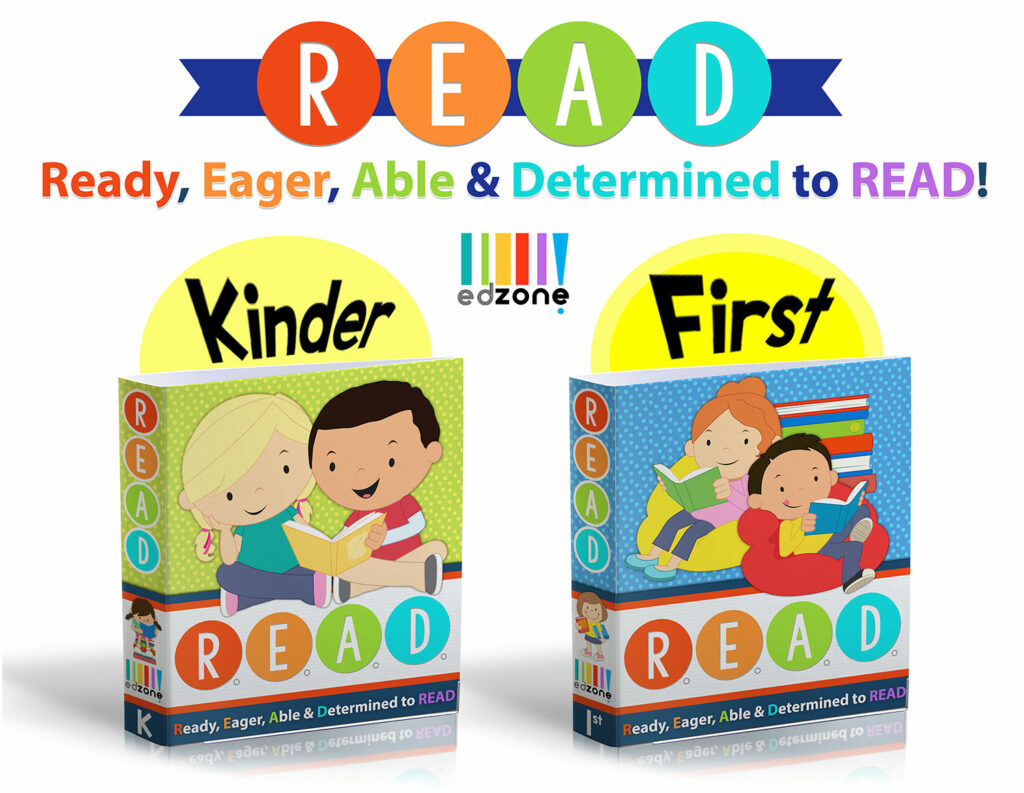 Ready, Eager, Able and Determined to READ! This 36-week curriculum provides you with everything you need to teach your child to read. Structured over a 4-day/week program you'll cover phonics, digraphs, blends, sight words, grammar, and writing. Hands-on activities keep your child engaged and learning with little to no-prep required. Click Here