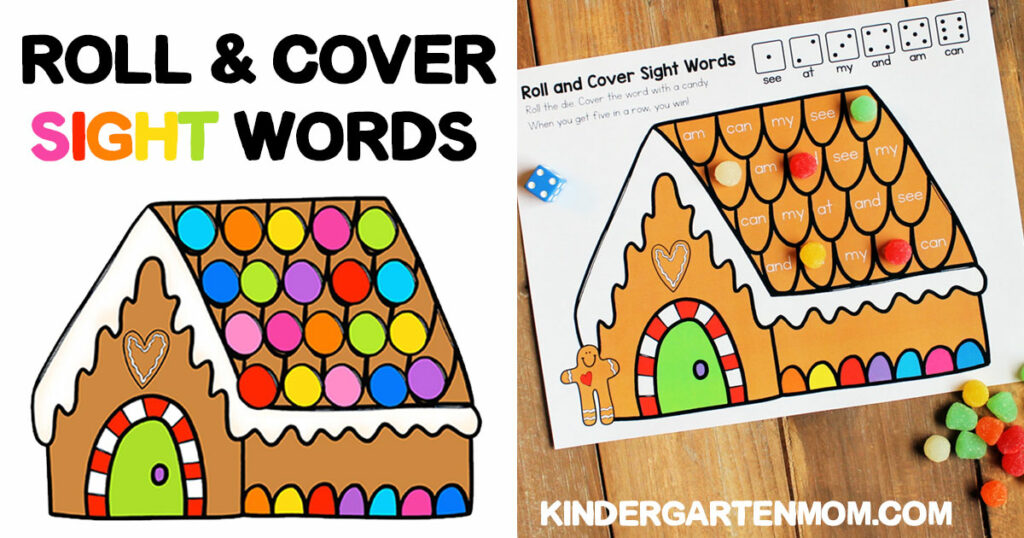 For students learning how to read, sight words are of great importance. While phonics will provide your students with a solid foundation in reading, sight words are just as important for fluency and speed. Sight words are words that cannot be sounded out phonetically, and thus must be memorized. We've put together a fun set of games you can use to teach your students common sight words.
Sight Word Games & Activities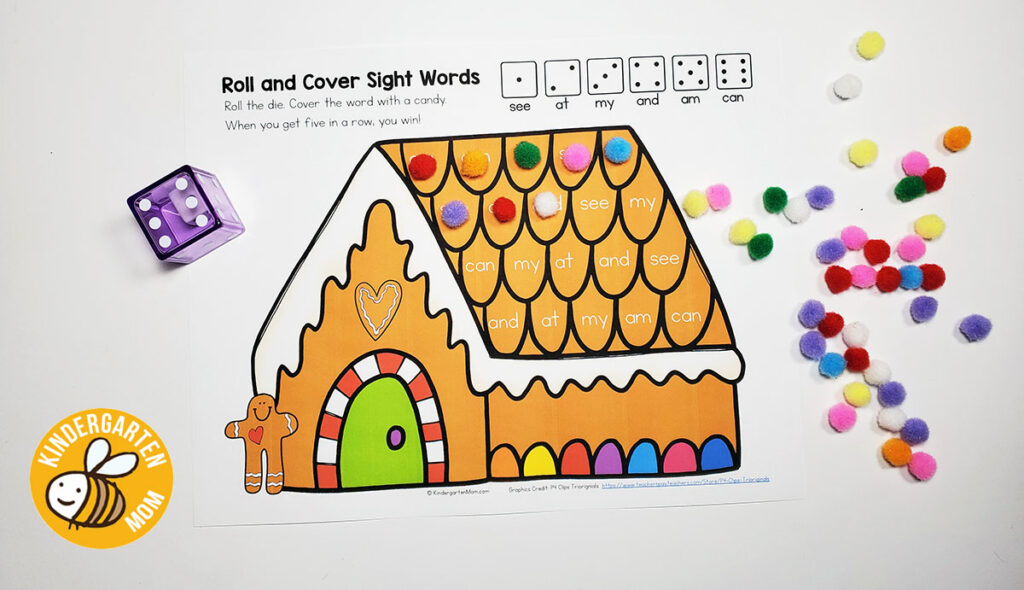 Printable Roll & Cover Games
Roll and cover games are very simple to set up and are essentially no-prep. Generally, you'll need a single die or pair of dice, and a handful of small manipulatives you can use to cover certain areas of the gameboard. In this case, you'll need one die and a handful of your choice of holiday decoration. We suggest using gumdrops, peppermints, red-hots, mini-poms, or even scented playdough.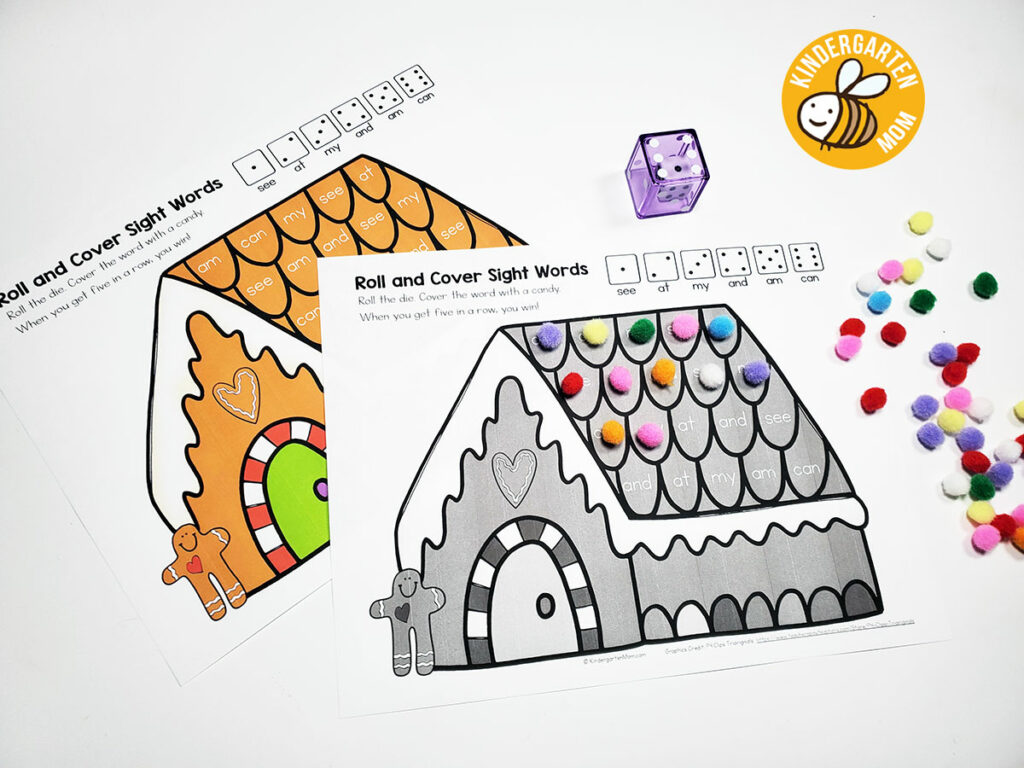 Black & White Sight Word Games
If you're worried about all the color ink required, you can certainly print these games in black and white or greyscale and still have a working game that will engage your students….especially when you use colorful candies or mini-poms.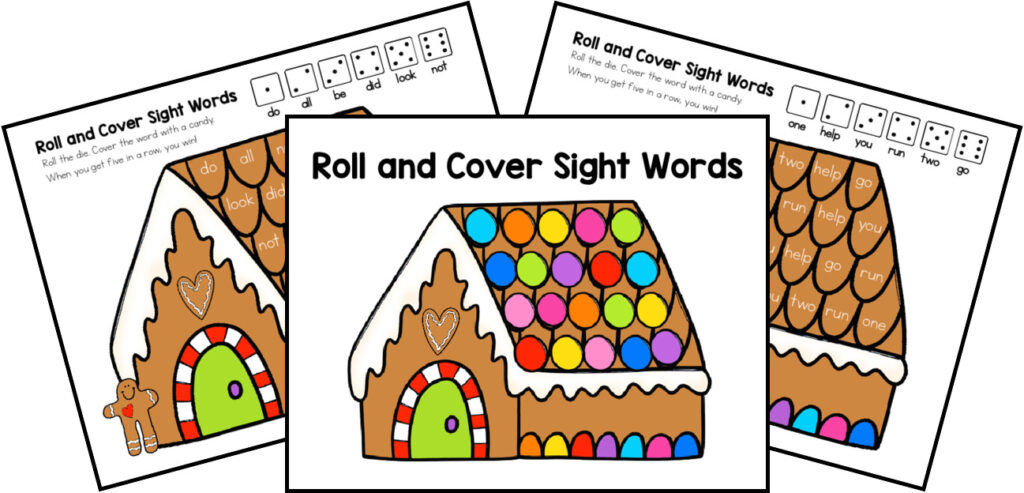 Print this set on cardstock or laminate for reuse. Students will work on 36-different sight words with the entire set.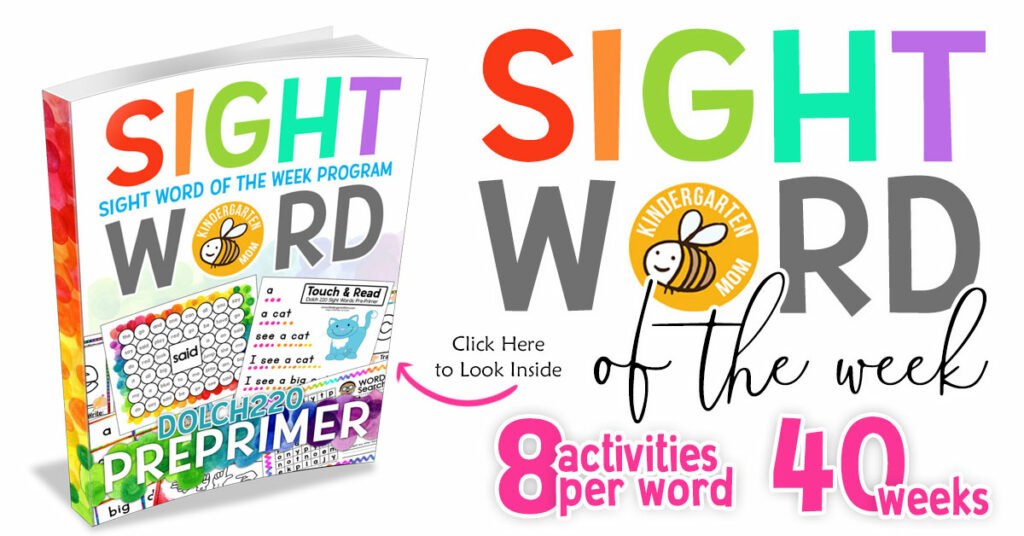 Sight Word of the Week covers 40 key sight words for Preschool and Kindergarten students. Each week covers a single sight word with fun and engaging worksheets, activities, games and hands-on resources. Students put their knowledge to the test with a weekly sight word mini-book that will bridge the gap between emergent and early readers. Providing your students with a springboard to success with this ready to use program. The 40-week curriculum covers all 40 Dolch 220 Pre-Primer words and prints in the necessary order. Simply add the pages to a 3-ring binder and you are set! Suggested Age: PreK or K4
What's Included?
40-Week Print & Go Program
New Dolch 220 Pre-Primer Sight Word Each Week
8 Activities for each Sight Word (Monday-Thursday Schedule)

ASL Sign Chart
Playdough Mats
Sight Word Search
Fishing for Sight Words
Sight Word Dab &Dot
Touch & Read Sight Word Sentences
Sight Word Spelling Worksheet
Sight Word Cut & Paste Notebook

Sight Word Bingo
Mystery Monster Review
Sight Word Sticker Charts
Student Assessments