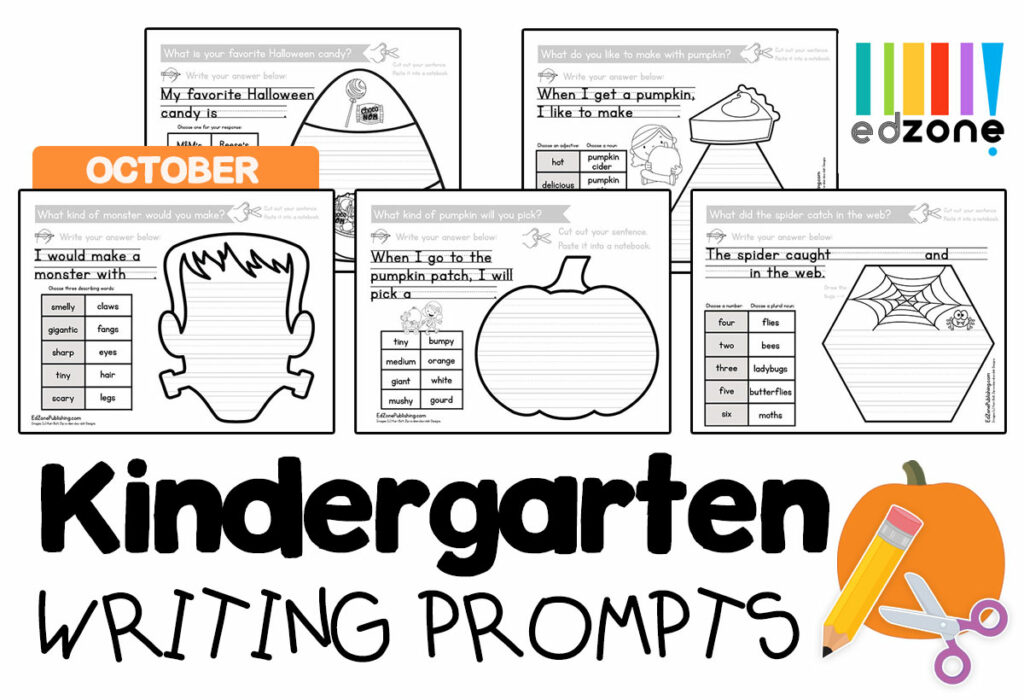 Learning to write can be one of the most daunting tasks for kindergarten students. You might find that you have a reluctant writer who dreads the thought of putting ideas to paper. Alternatively, you may have an enthusiastic writer who needs help staying on topic, or organizing ideas. Either way, our kindergarten writing prompts are a fantastic resource for building key writing skills.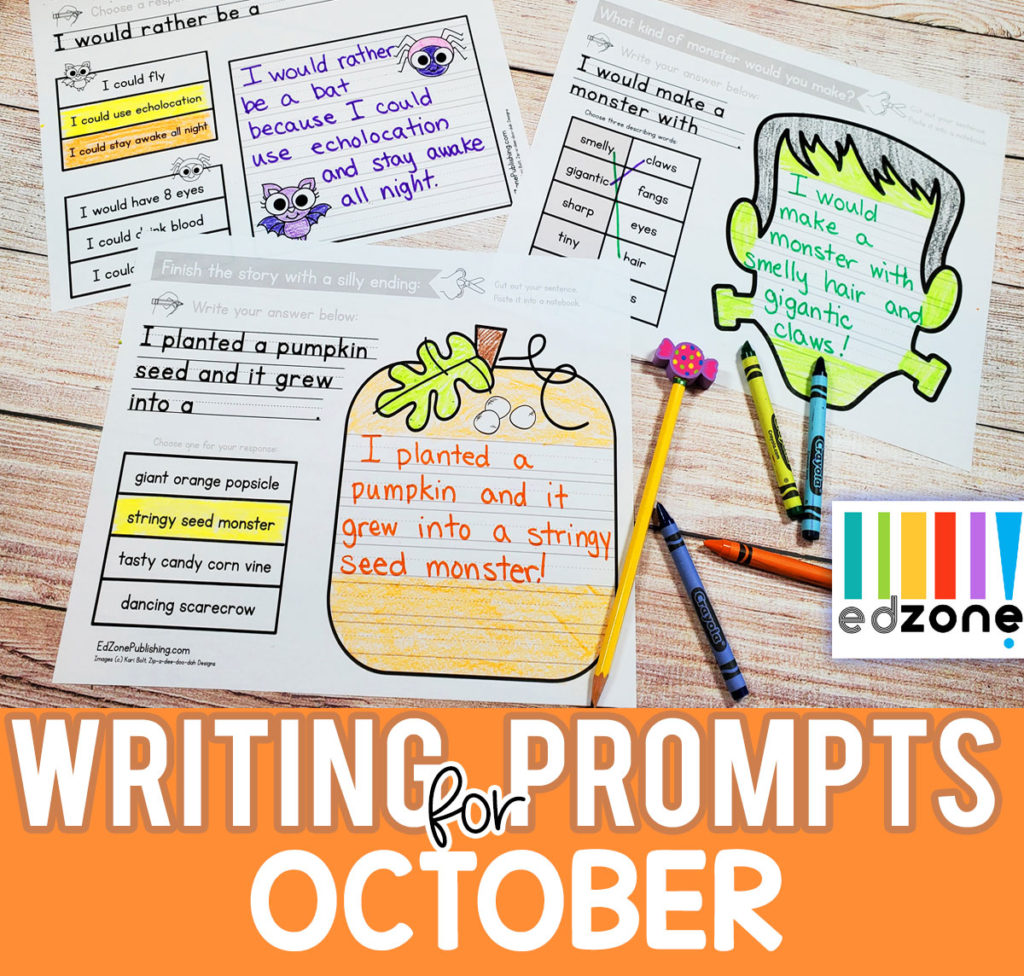 Easy Writing Prompts for Kindergarten
If you are looking for easy writing prompts for kindergarten, then this set is perfect for you! We start students off at the very beginning, learning the basics of writing a sentence by filling in the blanks with their specific choices and then copying the entire sentence on an interactive element. Each writing sample can be cut apart from the instructional worksheet and stored in a writer's notebook.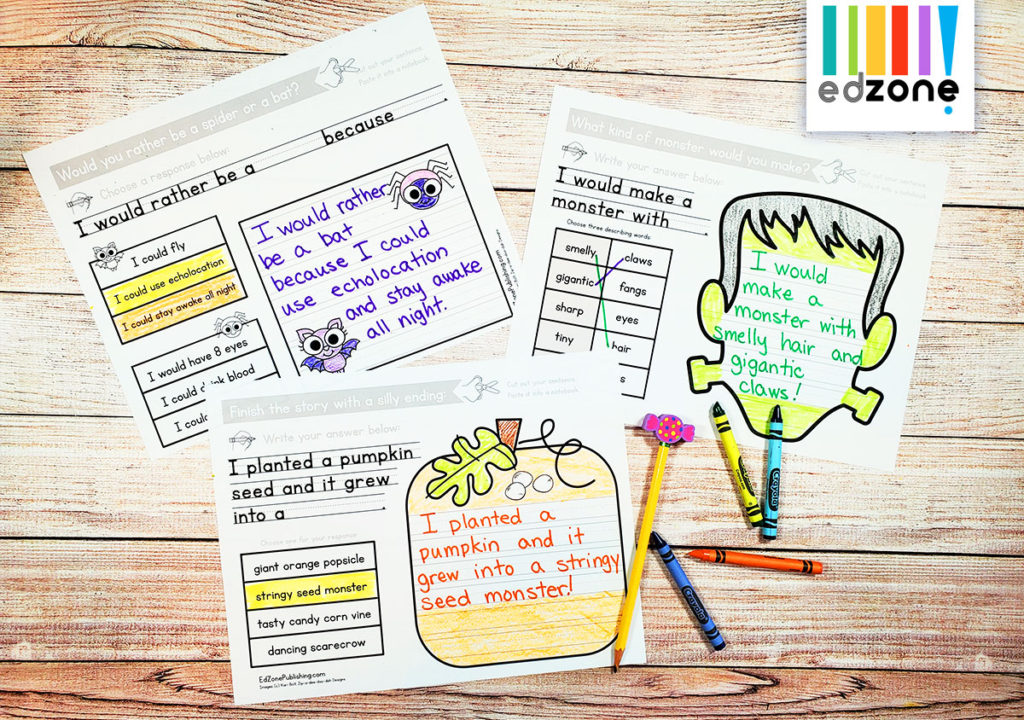 Weekly Writing Prompts for Kindergarten
Because our writing prompts take away the dreaded "What should I write?" question, your kindergarten students can focus on the joy of writing. They'll be able to add their unique ideas and personality to the writing samples, and you'll love the simple word banks that help your students work independently. We've included 20 writing prompts for October, so these are intended to be used as daily writing prompts. However you can have students choose a topic for a weekly writing project as well. You might find that your more enthusiastic writers will want to take a topic and run with it! If a student wants to add a few more sentences to the same story response, I say to encourage them!
Halloween Writing Prompts for Kindergarten
Students spend the first week writing about their favorites (movie, book, treat), but the majority of our October writing pack focuses on the fall harvest and Halloween. This set works as a fantastic holiday activity if you're looking for some Halloween themed fun! There is even a fun "How to Carve a Pumpkin" writing prompt included. We've added in lots of creepy fun with spiders, bats, pumpkins, monsters, trick-or-treating and so much more!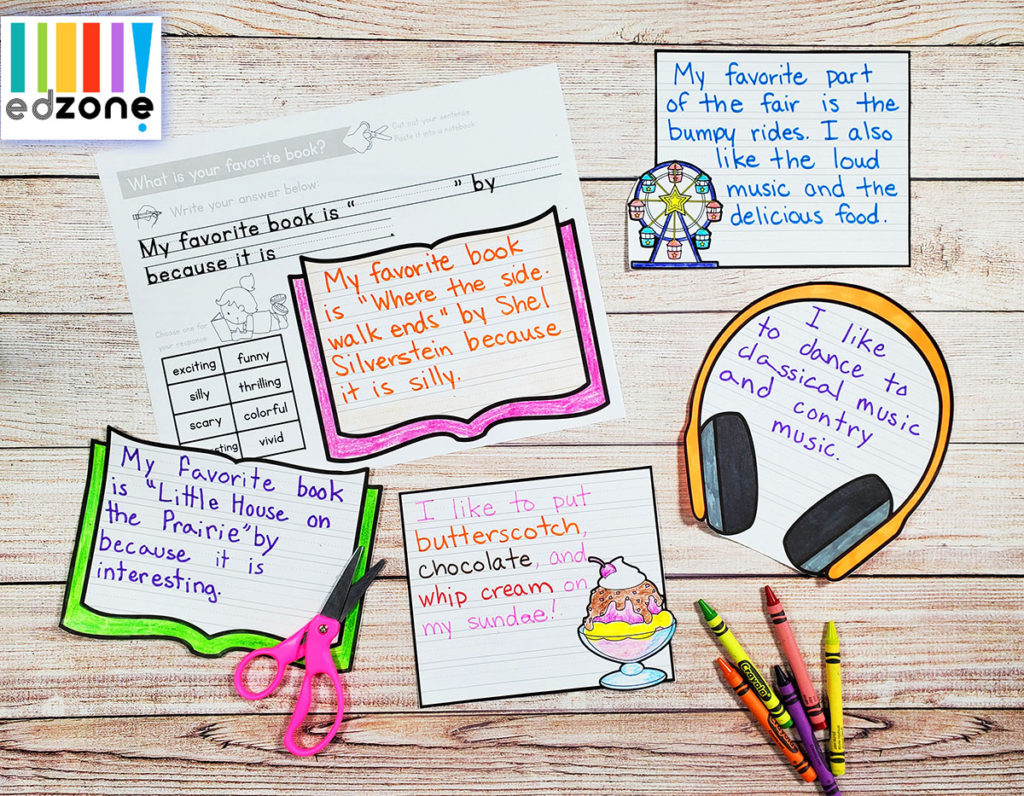 You can purchase our October Guided Writing Prompts in our TPT store. While you're there be sure to check out our Guided Writing Bundle so you'll have fun, interactive, standards-based prompts for the entire year!