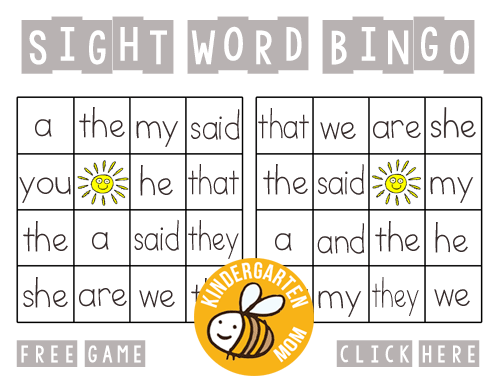 Sight words are generally words that cannot be sounded out phonetically, or have a silent letter.  These are words children will simply need to memorize by sight through repetition from reading and targeted learning.  We've created some helpful activities and worksheets you can use so that your kindergartner can quickly learn these important words.

How to Use Sight Word Bingo Printables:
Our game boards print two to a page.  You can use these as double sided game boards by folding them in half and laminating.  Or simply laminate then cut in half for single boards.  Each board features a 4×4 grid with a sunshine free space.  Some words are repeated so this is still a great way to play an extended blackout game.
Extension Resources: