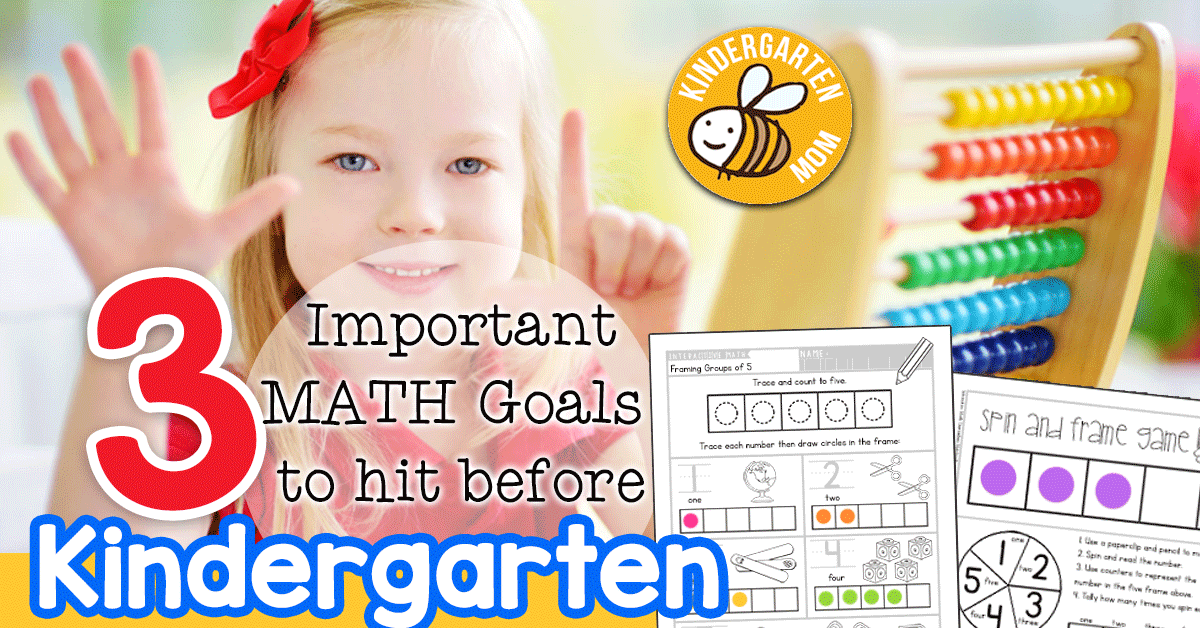 If you're like most parents, you agonize, at least a little bit, about what you should be doing to get your child ready for kindergarten. It can be overwhelming to figure out what is really important and whether or not you are filling all the gaps to get them off and running. The good news is,  preparing your little one for that first day of kindergarten Math is really as easy as 1 – 2 – 3.
Counting
Counting to 10 is the number equivalent of teaching them the ABC song. Number lines and charts are a great tool for learning this. I try to make sure we have one through ten nailed down. With some children, shooting for 20 is totally doable.  My child mixed up those oh-so-tricky teens for a while and skipped 15 for a whole year! Fear not. Everything after 20 falls into a predictable pattern.  Better yet, some young children will quickly catch on to this and count to 100 before you know it. However, don't worry if your little one is not quite there. The point is to show them that these numbers follow the same sequence every single time. Two always comes after one, and so on. Just really concentrate on one through ten.
Number Recognition
The next skill to work on is matching a symbol to each of those numbers. Learning through books is a great way to begin. There are also fun worksheets and coloring pages that assist in this matching ability. Every day real-life examples work too.
Show them numbers on street signs, cereal boxes, price tags – point out numbers everywhere. My current preschooler particularly loves to take notice of page numbers. I had no idea there were numbers on so many things until I had a preschooler!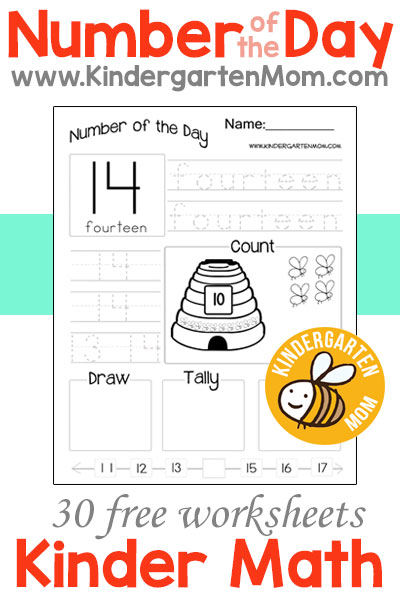 Print our Free Number of the Day Worksheets Here
One-to-One Correspondence
If you have never heard of one-to-one correspondence, it essentially means teaching them the value of the number. For example, when you say "four" it means more than just the symbol – 4. It actually means a certain number of things. Number symbols can apply to anything that can be counted.
Why is One-to-One correspondence so important?  Children who aren't given enough practice counting many different types of things often begin to make one of two incorrect assumptions about numbers. First, if they are taught to count by primarily counting just one type of thing – using their fingers for example – they may associate that number with only those objects, thinking those are the names of their fingers for instance. Alternatively, if they are taught primarily by referencing the number symbols, they may begin to see numbers just as names for those symbols and nothing more.
Counting many, many different types of objects teaches them that a number means a certain amount of something – anything. So count everything. Count cars, count floor tiles, count birds, count socks. Worksheets that show the number symbol along with that amount of different objects really help to reinforce this.
Remember, math is more than just numbers. It is anything that involves a value,  pattern,  measurement or comparison. Although in preschool, I focus primarily on the three things above, there are some other things I like to incorporate as well:
Names of basic shapes
Distinguishing simple patterns
Comparison words: bigger, smaller, more, less
Awareness of time: yesterday, today, tomorrow, morning, afternoon, night
Measurement words: how tall, how long, how much, how many
Getting your preschooler ready to take on kindergarten math is really as simple as 1, 2, 3. With some intentional focus on a handful of things, they will be ready to take it to the next level before you know it.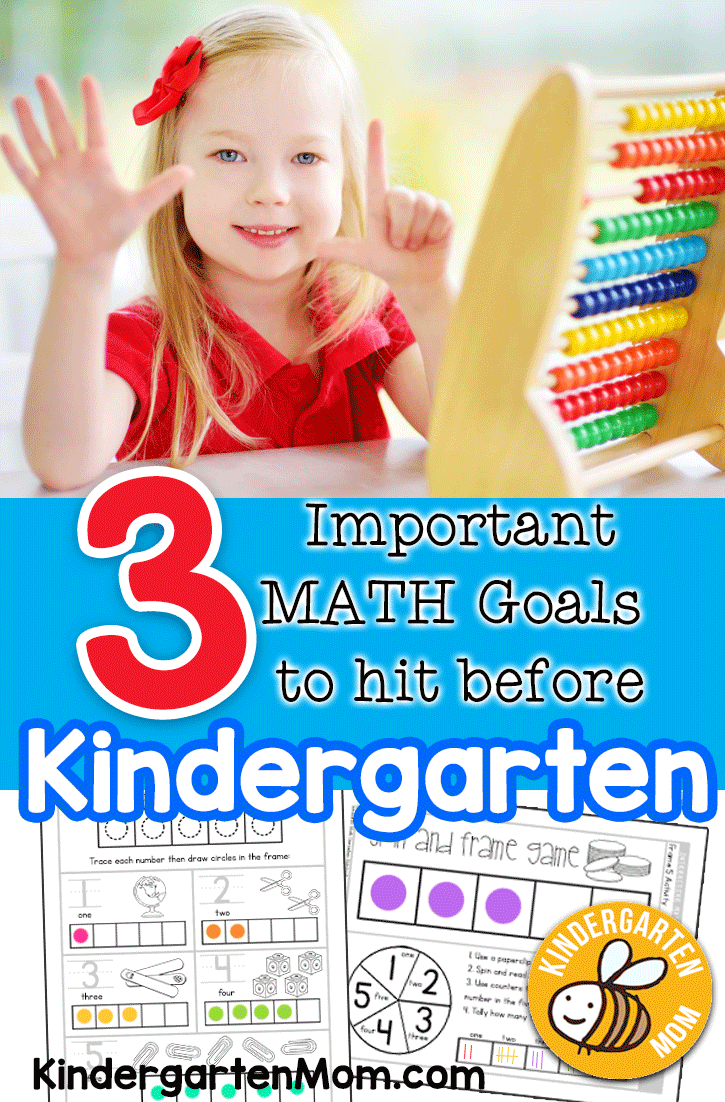 If you're looking for a math curriculum designed specifically for your kindergartener, check out our Interactive Math Curriculum. You will find everything you need for a full year of hands-on math lessons, games and activities.