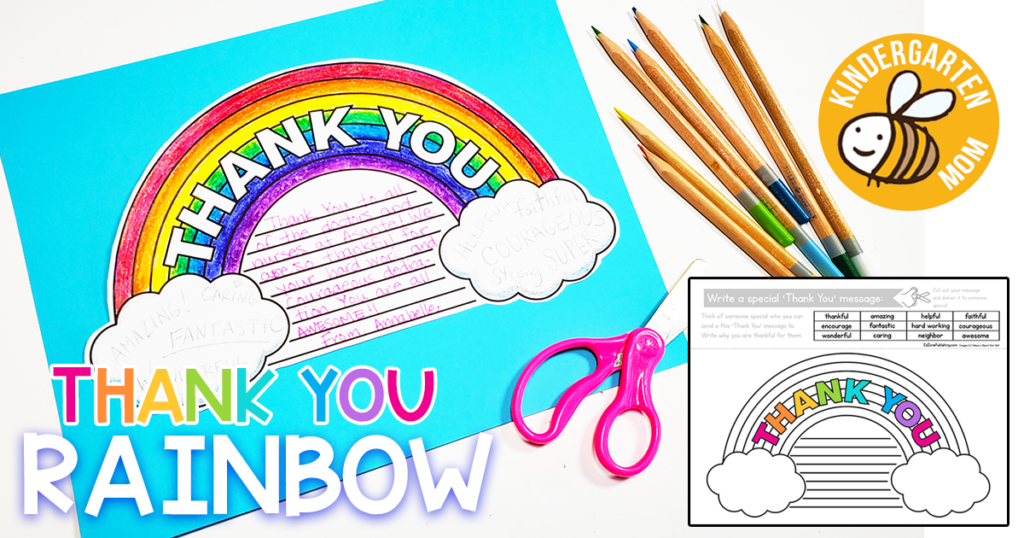 Are you looking for some creative ways to encourage your kindergarten students to build key writing skills? Today we have a fun, hands-on writing activity that will not only build key language skills, but will support character development as well.
Kindergarten Writing Prompts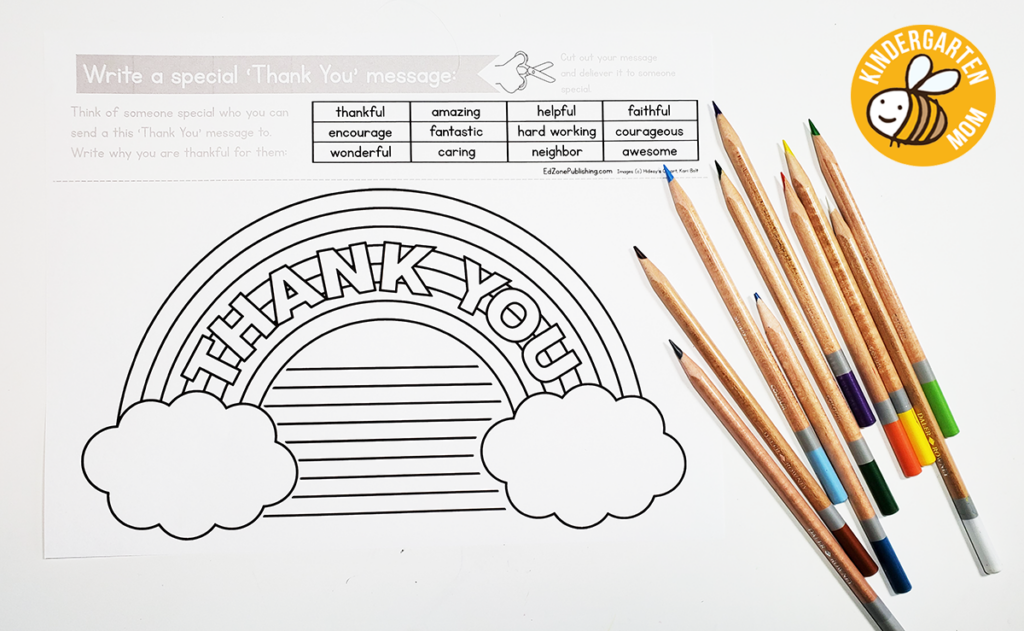 Before starting this project, brainstorm some possible recipients of these colorful thank you cards! There are many opportunities for your students to encourage and thank their neighbors and community helpers. Here are some suggestions:
Doctors & Nurses
First Responders (Police, Firemen, Ambulance)
Teachers
Parents
Pastors & Children's Ministry Workers
Guided Writing with Word Banks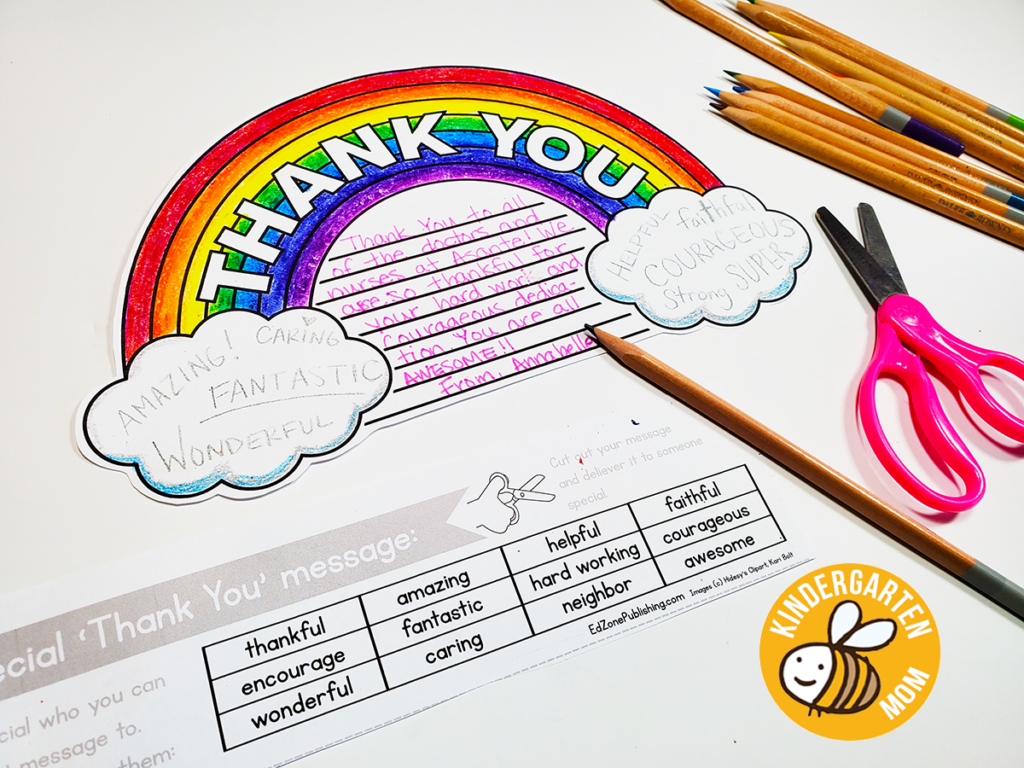 After students color in their rainbows, you'll want to encourage them to write their own special message on the lines provided. This writing prompt will provide your student with their own word bank as a reference. This helpful tool is filled with strong adjectives to help inspire your students as they write. You might even have them fill in the clouds with these extra special descriptions.
Thank You Rainbow Project for Kids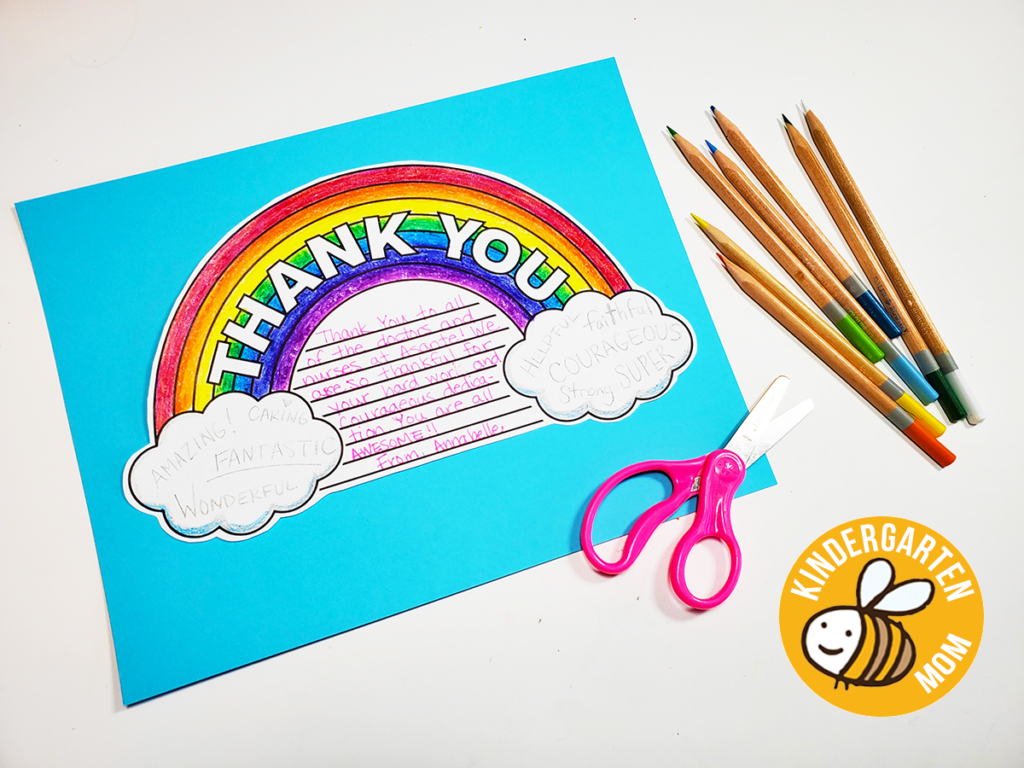 You can send the card as is, or glue it to a piece of colored construction paper. Sky blue makes a fantastic background!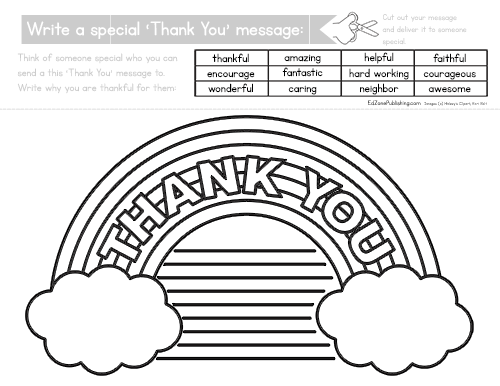 Print this sheet on cardstock if available. Each student will need their own rainbow, colored pencils, and scissors to complete the project.

Finding opportunities to encourage your kindergarten students to write, doesn't have to be a chore! There is no need to spend countless hours online tracking down individual writing prompt activities. We've done the hard work for you, with our Interactive Writing Prompt Bundle. This huge activity pack includes over 200+ hands-on, guided writing activities that will have your students writing in no time!