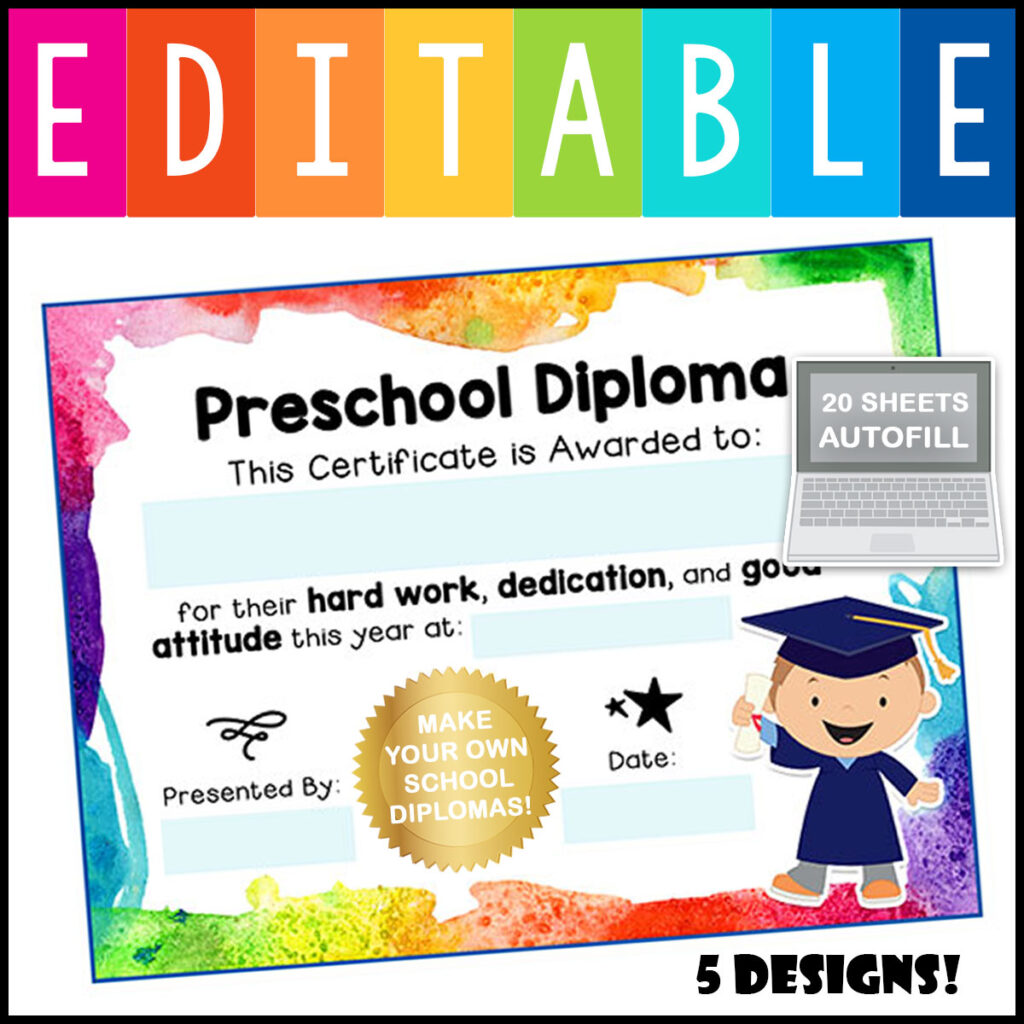 Are you looking for a simple way to reward your students at the end of the year? We've created a set of colorful and engaging certificates you can use to pass out as year-end diplomas! Best of all, this pack is editable so you can quickly and easily add your specific classroom details with ease.
Preschool Diplomas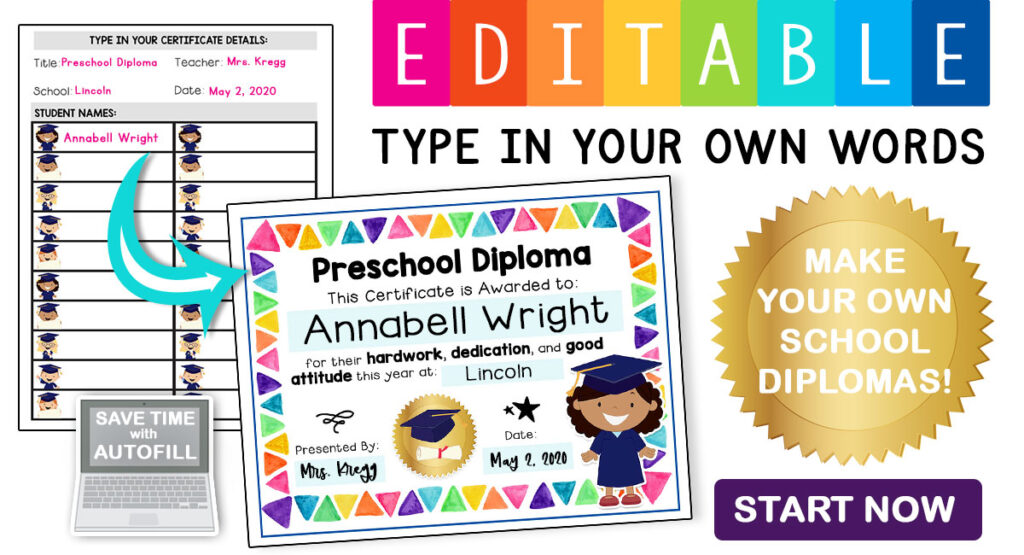 This editable certificate pack couldn't be simpler to use! First, you'll type in your desired heading, school name, teacher, name and date. Then, you'll add your list of student names. You'll enter all this information a single time, and instantly the details will auto-fill across 20 diploma certificates!
Kindergarten Diplomas
These certificates work wonderfully for Preschool diplomas, kindergarten diplomas, or any grade you want to type in! You'll be able to change the title to your needs.
NOTES: For longer names the font will automatically resize. The font itself cannot be changed as it is embedded into this editable document.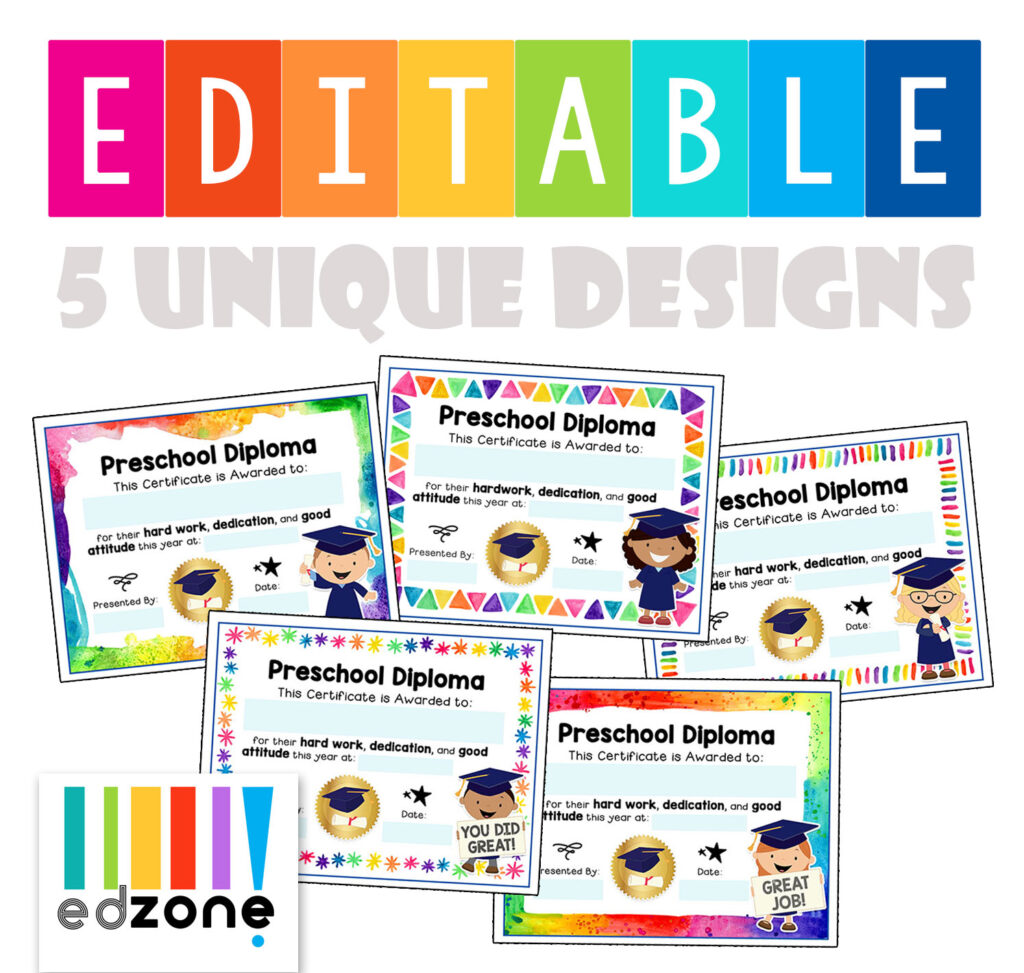 Editable School Diplomas
What's Included: This pack includes 20 certificates featuring 5 unique designs. We've included a variety of students with colorful rainbow borders.
Finish your year off with these special awards and certificates! Your students will LOVE to receive these personalized diplomas, and you'll appreciate how simple it is to make them for your entire classroom in a SNAP! We've created this editable document for you to type your details in ONE time, and watch as it auto-fills all 20 of the certificates instantly! This pack will SAVE YOU TIME, and you'll use this set, year after year for your graduation planning!