This twenty-six book set of early readers takes children through the alphabet in a fun and interactive way! Children use letter tiles, printable letter squares, or write in their own letters to complete the story. Print these little books double-sided, flip on the short edge for simple assembly.
This set is designed for pre-reader and early reader levels. Each booklet includes 8 pages with an average of 6 beginning words. Booklets are offered in black and white only, and include a word bank and progress star sticker chart for good work.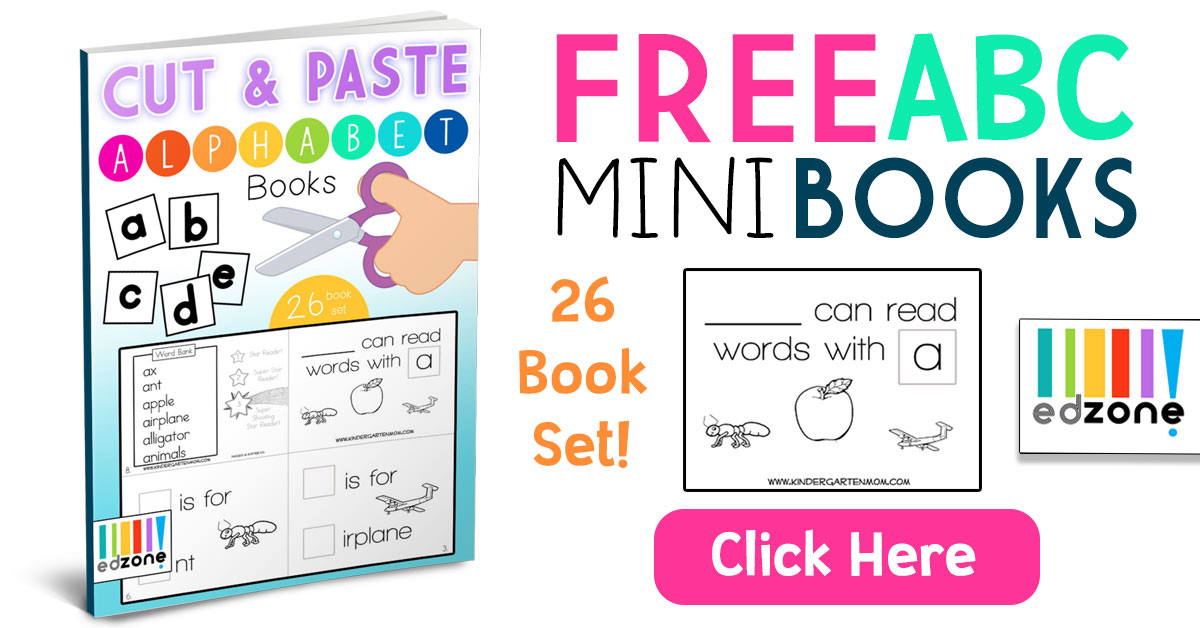 Subscribe Free for easy print options.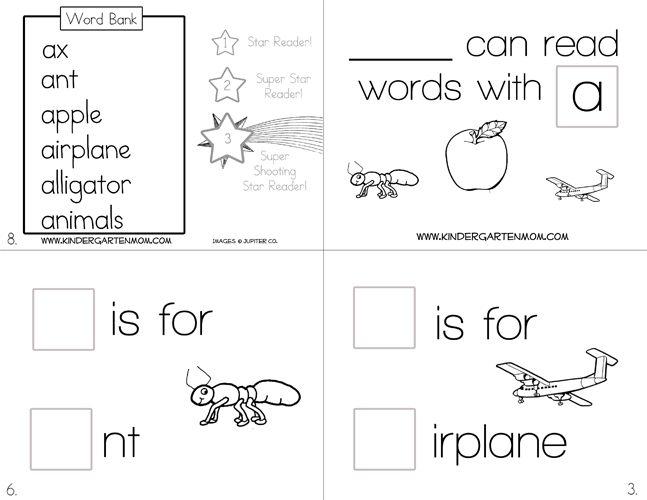 These pages work well when used as worksheets or letter boards as well, just cut them apart for an instant learning center activity. Children can write in the appropriate letter, or use letter tiles.
Letter TilesWe own and recommend this set from Eureka, it's a great way to build fine motor control.