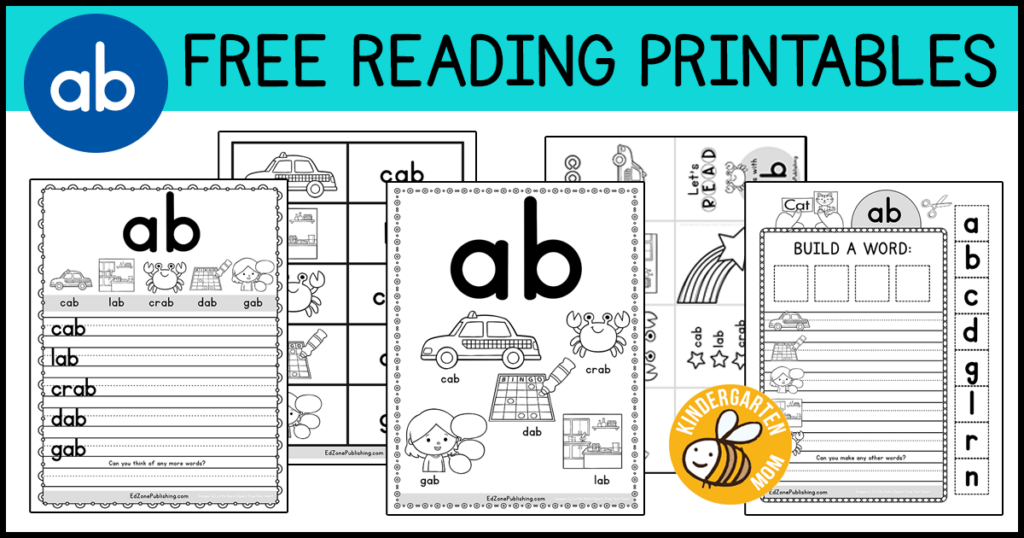 Learn to read with our free printable phonics worksheets! We've created quite a few free reading resources, including a phonics chart, handwriting worksheet, making words activity, flashcards, and even an early reader. Each of our reading activities has been designed to help you engage your young reader with fun, hands-on applications.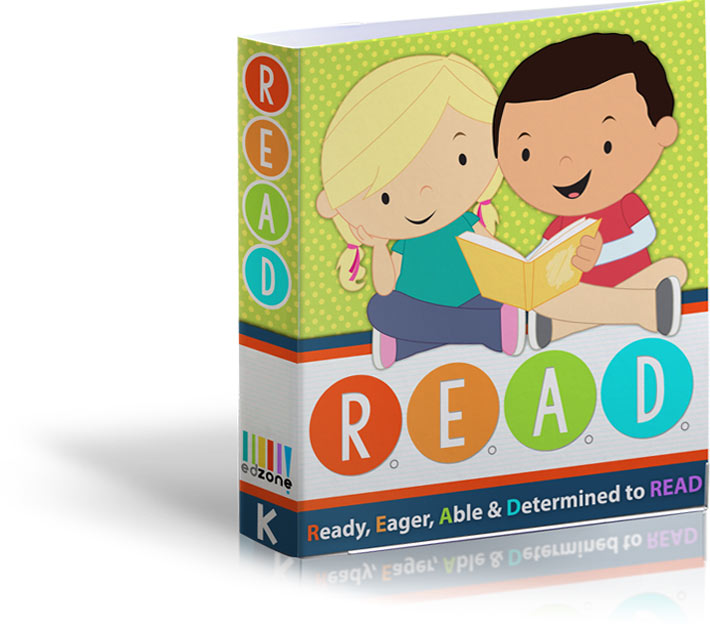 4 Days a Week over 36 Weeks
One Word Family per week
2-3 Sight Words per week
Beginning Blends cycle every fifth week
60-page Interactive Grammar Notebook
Weekly Writing Prompts
Science Sequencing & Drawing Activities
Daily Warm Up Activities
If you'd like to extend your child's learning, pick up our complete 36-Week Reading Curriculum and find out why homeschooling families and teachers all over the world are excited about this new program.
---
Free Phonics Worksheets
Here you'll find free -AB word family worksheets and activities for learning the rhyming words: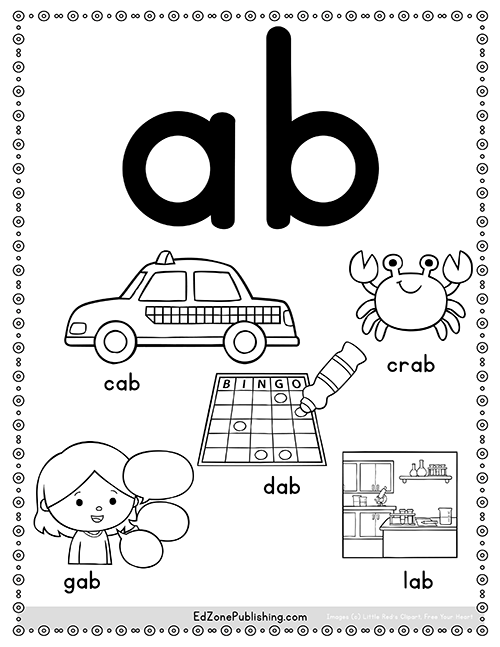 This is a free printable coloring page featuring different pictures that all end with the word family AB.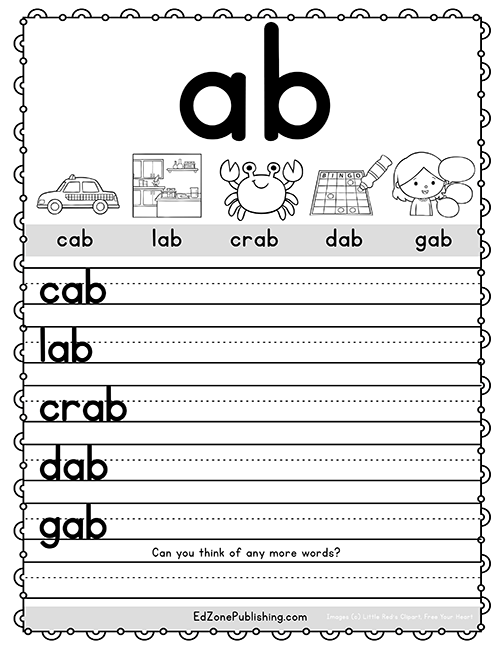 This is a free printable phonics handwriting worksheet for students to practice writing words that end with AB.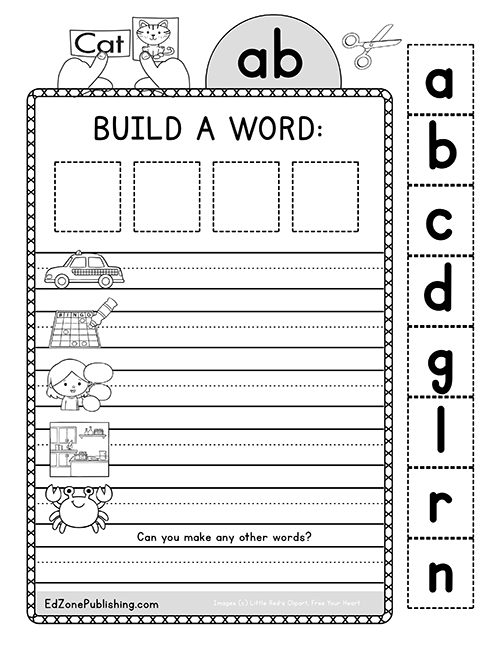 Students build a word with these free printable letter tiles. Students use the picture reference and the blank board as a guide to spell and write the words on the line.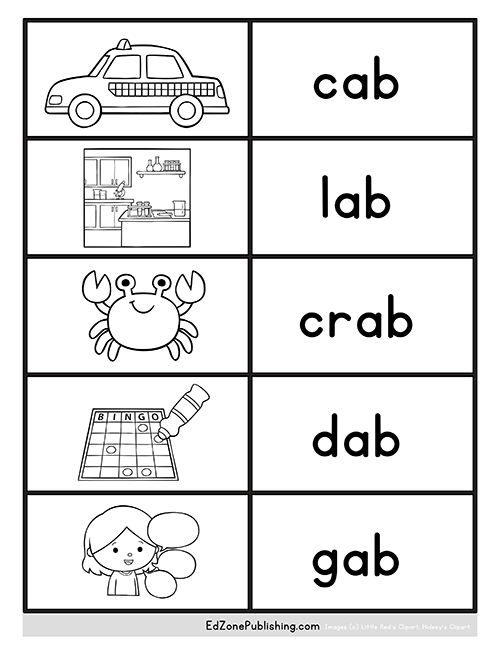 This is a set of free printable phonics flashcards that can be used for matching games, spelling exercises, hands-on learning centers, and route memorization.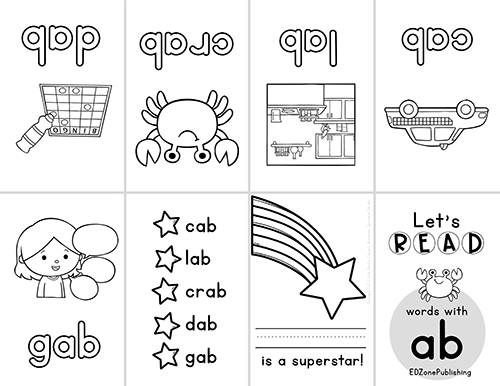 This is a free printable phonic minibook for students to practice reading and writing their word family words. Students color the star for each word they've mastered.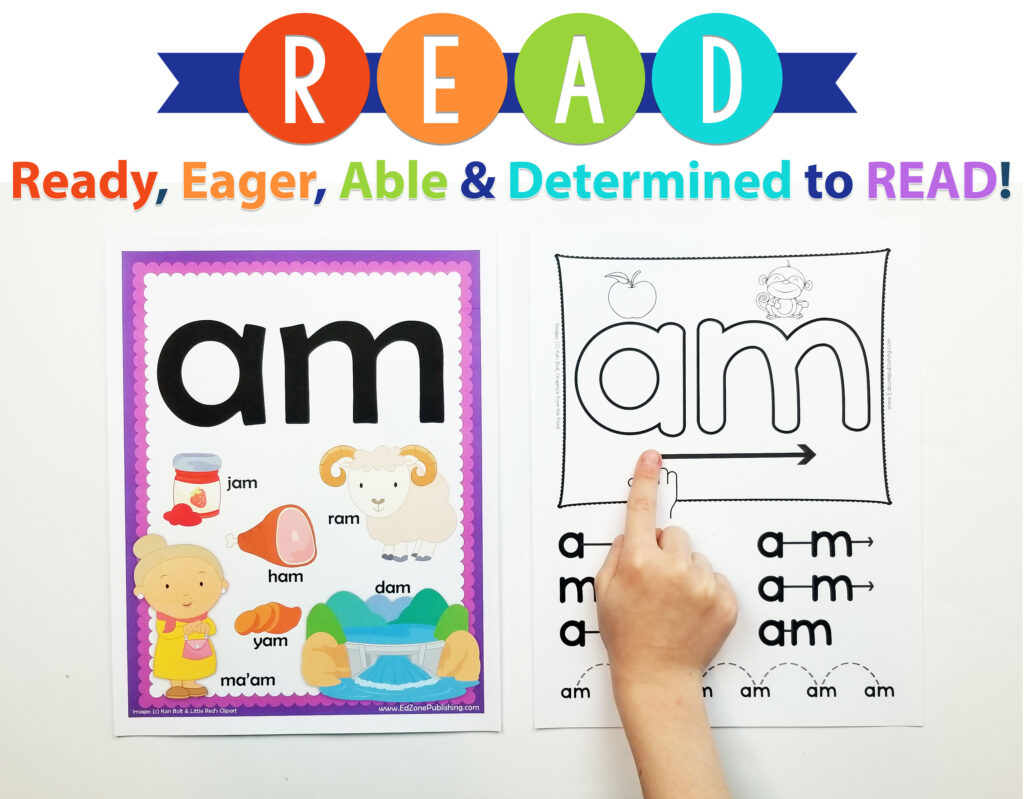 Ready, Eager, Able and Determined to READ! This 36-week curriculum provides you with everything you need to teach your child to read. Structured over a 4-day/week program you'll cover phonics, digraphs, blends, sight words, grammar, and writing. Hands-on activities keep your child engaged and learning with little to no-prep required. Click Here