Word Families are a group of words with the same ending. For example cat, rat, mat, hat, bat are all part of the "at" word family. Learning about word families is a key part of learning to read. Children can pick up on patterns and rhyming sounds very quickly which in turn lends to reading confidence and success.
How to use Word Family Printable Charts:
Our word family worksheets can be adapted to many different levels based on your needs. Younger children can color them in as you say the rhyming words together.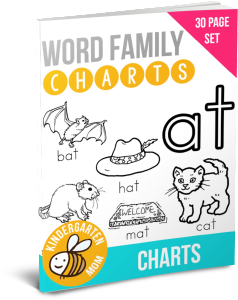 Subscribe Free for easy print workbooks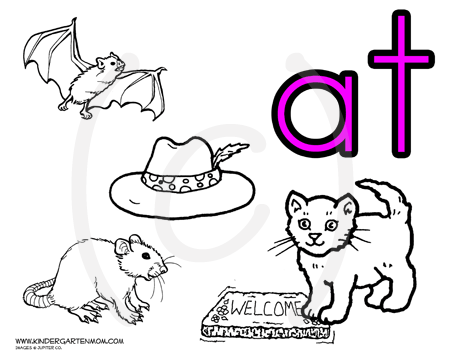 Progressive students can match a letter tile over each picture for the beginning letter sound. Advanced children can write the letter or entire word next to the picture.
Tip: Print a classroom set and mount to colored construction paper. Hang them throughout the classroom for visual interest. Additionally, if you can print these at smaller sizes to make flashcards for your students.