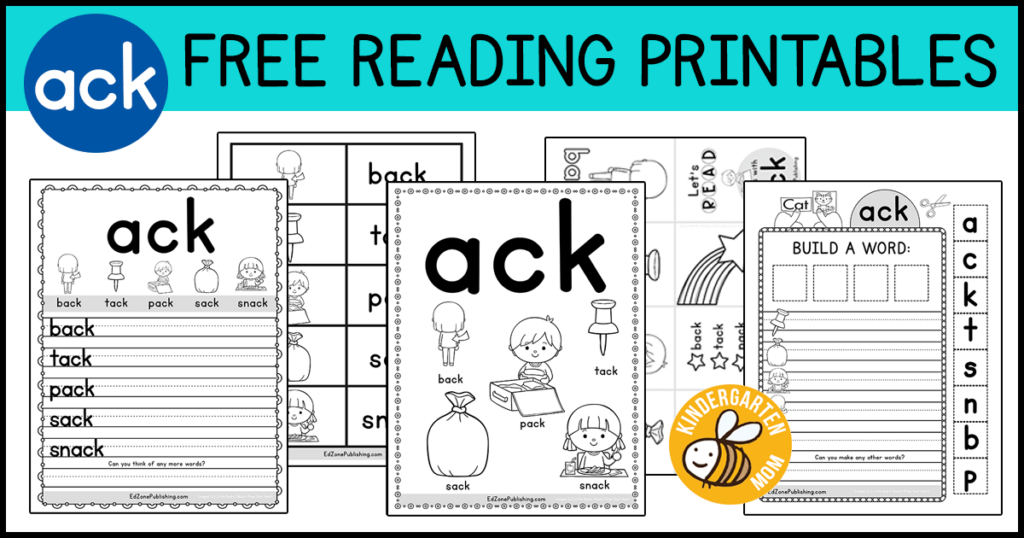 Learn to read with our free printable phonics worksheets! We've created quite a few free reading resources, including a phonics chart, handwriting worksheet, making words activity, flashcards, and even an early reader. Each of our reading activities has been designed to help you engage your young reader with fun, hands-on applications.
Free Phonics Worksheets
Here you'll find free -ACK word family worksheets and activities for learning the rhyming words. Here are words that end with -ACK:
If you'd like to extend your child's learning, pick up our complete 36-Week Reading Curriculum and find out why homeschooling families and teachers all over the world are excited about this new program.
---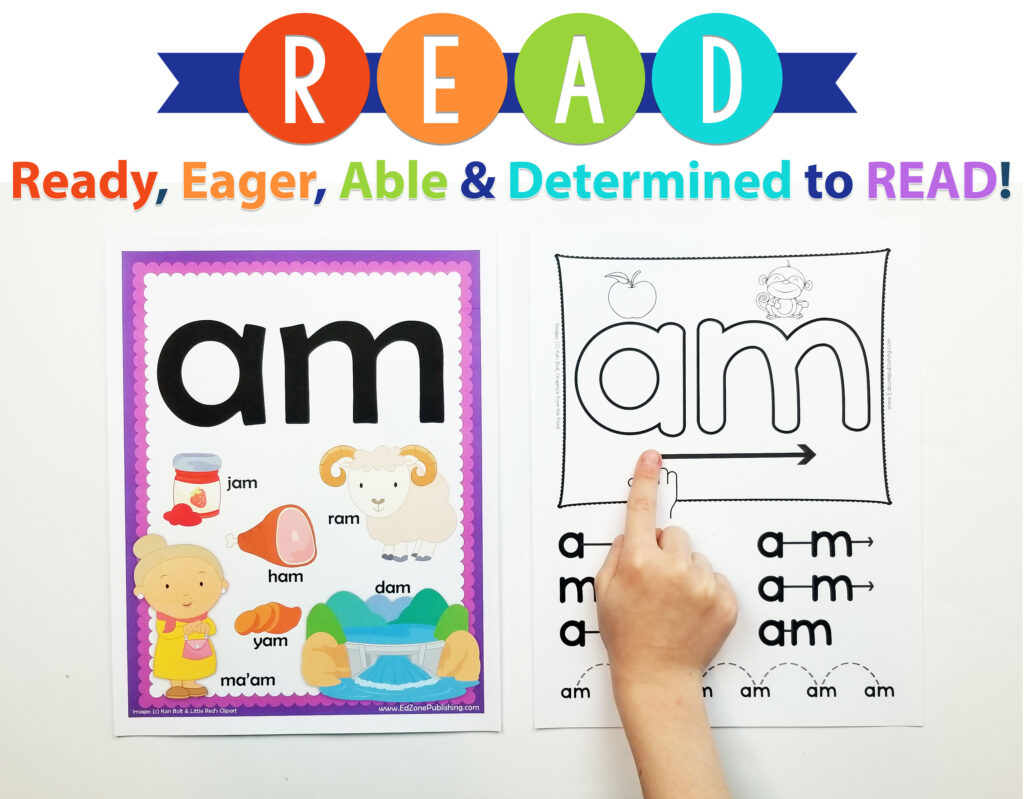 Ready, Eager, Able and Determined to READ! This 36-week curriculum provides you with everything you need to teach your child to read. Structured over a 4-day/week program you'll cover phonics, digraphs, blends, sight words, grammar, and writing. Hands-on activities keep your child engaged and learning with little to no-prep required. Click Here